Panel Discussion
Cybersecurity: What Leaders Need to Know in 2021
Online

Thursday, July 8th, 2021

1:00 PM -

2:00 PM EDT
Speakers From
Event Details
Cyber crime is becoming more common, with high-profile companies falling victim to cyber data breaches, resulting in the loss of millions of dollars.
Gone are the days of simple firewalls and antivirus software providing enough security – no organization or individual that uses online systems is immune to attacks.
Whether you are an individual, small business, or large multinational, you rely on computer systems every day. Pair this with the rise in cloud services, poor cloud service security, smartphones, and the Internet of Things (IoT), and we have a myriad of cybersecurity threats that didn't exist a few decades ago.
With this increased risk of cyber crime, business leaders can no longer leave information security to cybersecurity professionals. But how and where do you get started?
Join us for a discussion with leaders in the field of Cybersecurity as they unpack the fundamentals of Cybersecurity, and what you and your company can do to better protect sensitive information.
Stay tuned for speaker updates and more!
Official Media Partner

Digital Magazine highlights the very best ideas, innovations, and individuals that aspire to make a better future.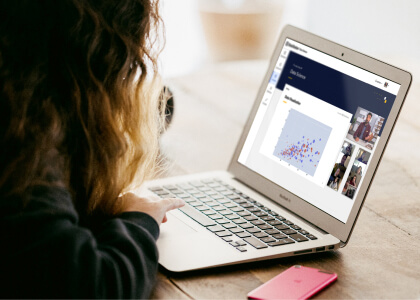 Speakers
Sukhmani Dev
Vice President, Digital & Cybersecurity Solutions at Mastercard
Eugene Dvorochkin
Senior, Information Security at LinkedIn
Puneet Bhatnagar
Senior Vice President, IAM Lead - Cybersecurity at Blackstone
Kurt Roemer
Chief Security Strategist at Citrix
Topics of Discussion
Cybersecurity fundamentals

Tips for implementing cybersecurity measures

Lessons learned and what not to do

Emerging trends in information security
Become a Sponsor
Become a BrainStation Event Partner to get involved with some of the industry's most exciting thought leadership events. Fill out the form to learn more about sponsorship opportunities.
Reserve Your Spot
Join a dynamic group of like-minded professionals and industry leaders.