Panel Discussion
Kick-Start Your Career in Design
Online

Tuesday, April 6th, 2021

12:00 PM -

1:00 PM EDT
Event Details
User Experience (UX) Design is one of the fastest-growing, most in-demand fields in technology today. In fact, employment growth in the digital design industry has increased by 15 percent in the last 2 years and this looks set to continue. Major tech companies have almost doubled their design hiring goals in the last 5 years and a study by Adobe revealed that hiring more Designers is the top priority for their 87 percent of hiring managers.
With so many different design and research careers to explore, you might find yourself wondering which is the right one for you and if you fit the profile. Interested in a design career but not sure where to start? Join us for a free overview of the digital design field, delivered by one of our industry expert Design Instructors.
In this session, we will:
- Break down the discipline into simple themes
- Explore the differences between user interface (UI) design and user experience (UX) design
- Explain the most popular and emerging roles in design
- Share examples of how design has played an essential role in the success of much-loved brands
- Help you map out next steps on your journey toward a career in design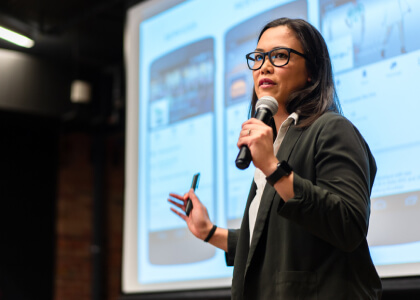 Reserve Your Spot
Join a dynamic group of like-minded professionals and industry leaders.