Panel Discussion
Kick-Start Your Career in Digital Marketing
Event Details
Digital marketing skills like social media marketing, search engine optimization (SEO), and others enable brands of all sizes to accurately understand user behaviour, target specific customer segments, and measure the return on marketing spend through data-driven platforms – all of which are in increasing demand.
Are you curious about how to equip yourself with these skills and how they can help your career (or company)? Join us for a free overview of digital marketing, delivered by one of our industry expert Marketing Instructors.
In this session, we will:
- Break down the discipline into simple themes
- Explain the most popular and emerging roles in digital marketing
- Define search engine marketing (SEM) and social media marketing
- Share examples of how digital marketing has played an essential role in the success of well-known brands
- Help you map out the best next steps on your journey toward a career in digital marketing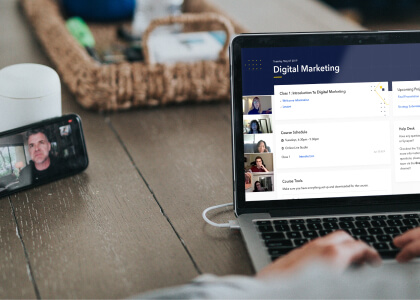 Speakers
Bradley Martin
Brand Solutions Manager, Global Marketing at Facebook
Reserve Your Spot
Join a dynamic group of like-minded professionals and industry leaders.