Panel Discussion
Kick-Start Your Career in Web Development
Event Details
Although websites may appear simple in nature, they are made up of a variety of components, and require a diverse skill set to build effectively. A Developer should have a strong grasp of front-end (the client-facing, or interactive aspect of the website) and back-end development concepts (the database and supporting architecture behind the website).
If you're not sure how to go about building a career in web development, join us for a free overview of the field, delivered by one of our industry expert Web Development Instructors.
In this session, we will:
- Break down the discipline into simple themes
- Explain the most popular and emerging roles in web development
- Explore the technical skills and knowledge required to become a Web Developer
- Share examples of how web development has played a role in the success of well-known companies
- Help you map out next steps on your journey toward a career in web development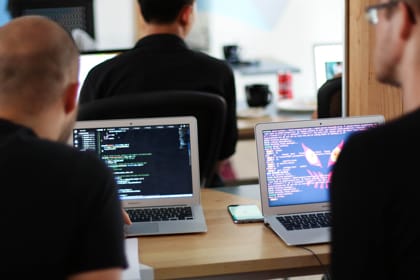 Speakers
Brendan Scarano
Front End Engineer II at Amazon
Reserve Your Spot
Join a dynamic group of like-minded professionals and industry leaders.