Panel Discussion
Starting and Building a Career in Digital Marketing
Thursday June 16th, 2022
6:30 PM - 8:00 PM
455 Granville St, Vancouver, BC
Speakers From
Event Details
According to Hubspot, 82 percent of Marketers actively use content marketing and nearly 70 percent are now investing in search engine optimization. The number of global social media users, meanwhile, is expected to reach 3.43 billion in 2023, with the average person spending close to three hours a day on Facebook, Instagram, LinkedIn, Twitter, and TikTok.
The marketing landscape has changed and continues to evolve at a fast pace. Now more than ever, brands need to develop and implement digital marketing strategies to build an audience and drive sales. But what platform should you use to reach new users and boost brand awareness? What kind of content is best to increase engagement? And what skills do aspiring Marketers need to start a career and become a leader?
Join us as global marketing leaders share their career journeys, and discuss the ways marketing is changing, what skills are most important for success in the field, and how Marketers and organizations can win in 2022 (and beyond).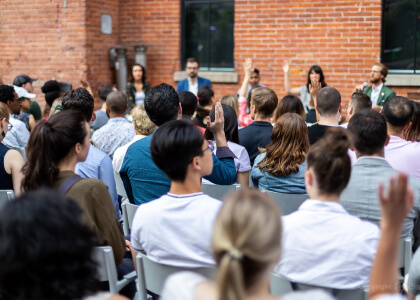 Event Speakers
Amie Zimon
Senior Manager, Global Sports Marketing
Maemi Ishida
Digital Marketing Manager
Ronald Yatco
Senior Manager - Direct to Customer Marketing
Sandra Yan
Digital Marketing Specialist
Mel Greene
Senior Manager, Education Experience at BrainStation
Topics of Discussion
Digital marketing trends

How to start a career in digital marketing

In-demand skills for digital marketing careers

Digital marketing career paths

How brands are winning with data-driven marketing
Become a Sponsor
Become a BrainStation Event Partner to get involved with some of the industry's most exciting thought leadership events. Fill out the form to learn more about sponsorship opportunities.
Reserve Your Spot
Join a dynamic group of like-minded professionals and industry leaders.
Thursday June 16th, 2022
6:30 PM - 8:00 PM
455 Granville St, Vancouver, BC