Panel Discussion
Starting and Building a Career in Product Management
Tuesday June 28th, 2022
6:30 PM - 8:00 PM
455 Granville St, Vancouver, BC
Speakers From
Event Details
Glassdoor recently ranked product management as the 4th best job in the United States, citing huge career opportunities, high job satisfaction, and a global average salary above $110,000 a year. With more than 48,000 Product Manager jobs currently available in the US, and demand rising steadily, many have started calling this a golden age of product management.


How, though, does one break into product management? What skills do you need to become a Product Manager? And what does a Product Manager do exactly?


Join us as product leaders share their career journeys, and discuss why product management is in such high demand, what skills are most important for success in the field, and how Product Managers can drive innovation in their organizations.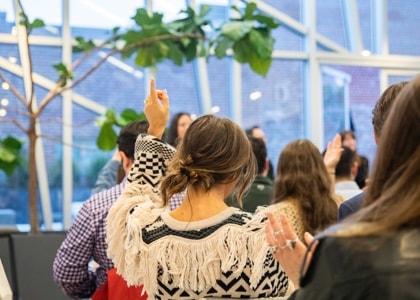 Event Speakers
Chelsea Oswald
Head of Product
Neil Ferrao
Senior Product Manager
Minyoung Hwang
Senior Product Manager, Emerging Digital Ventures
Sumant Gandhi
Director of Product Management
Kyle Treleaven
Vice President & General Manager at BrainStation
Topics of Discussion
Applications of product management

How to start a career in product management

In-demand skills for product management careers

Product management career paths
Become a Sponsor
Become a BrainStation Event Partner to get involved with some of the industry's most exciting thought leadership events. Fill out the form to learn more about sponsorship opportunities.
Reserve Your Spot
Join a dynamic group of like-minded professionals and industry leaders.
Tuesday June 28th, 2022
6:30 PM - 8:00 PM
455 Granville St, Vancouver, BC