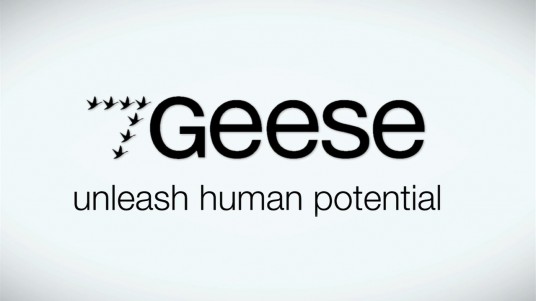 The concept of physically checking in to a location, like a hotel or an aiport, has obviously been around for a long time.
Foursquare made virtual check-ins to physical locations popular, and also helped spread the idea of sharing check-ins with friends (and, ultimately, strangers). In 2010 Foursquare users checked in over 500,000,000 times. Internet titans like Facebook and Google have also implemented check-in features, although with less success.
Yet another type of check-in is revealing what you're watching or reading or listening to. Companies like GetGlue enable users to "check in" to television shows, books, and music.
Now a Canadian startup is taking the broader notion of the now-ubiquitous check-in to the enterprise, where employees check-in to accomplishments. Vancouver-based 7Geese believes it is the first to introduce checking-in accomplishments to the enterprise.
Many organizations struggle with getting their people aligned. They use top-down and cyclic objective settings to enable people to spend their time on the right stuff. However, what tends to happen is objectives are forgotten until it's time to do performance reviews. In a fast changing world, these objectives are usually moving targets making it impossible to do cyclic goal setting. To overcome these problems, 7Geese has introduced check-ins. 7Geese check-ins enables employees to check-in their accomplishments at work. They can even tag their coworkers that helped them in the check-in.
The concept is simple, 7Geese says, but offers three major benefits: an increase in transparency throughout the organization, and increase in "velocity" (workers focusing on doing versus thinking), and instant feedback and recognition, which the startup points out "makes people feel valued and engaged continuously."
"7Geese check-ins helps us create a high velocity and results-driven culture. It also creates visibility where our senior management team can always keep up-to-date on everyone's progress," said Nigel Cheshire, CEO of TeamStudio, who was a part of the check-in beta.
7Geese was founded in 2008 and has received angel funding from HootSuite's Ryan Holmes.