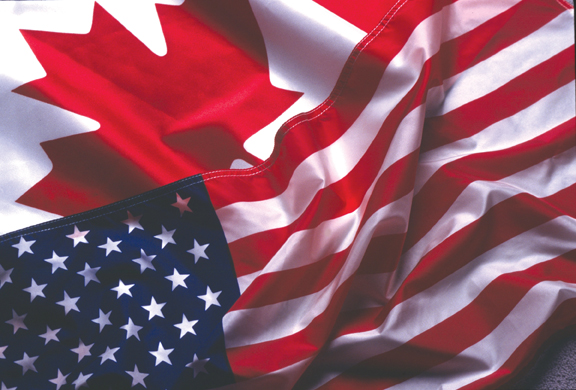 In 2011, Canada held the number one rank for the most social networking users in the world on a per capita basis, according to research conducted by eMarketer.
China and the U.S. have some of the biggest populations to set the largest overall number of social networking users. Although China outnumbers the U.S. by nearly two to one with 256.5 million social networking users, a better examination would be to look at the percentage of the country's total population, seeing countries like the U.S. and Canada take the top rankings.
On a per capita basis, China moves down the list and sees the U.S. and Canada closely compete for the top spot. Last year saw 47.4 percent of the Canadian population account for social media usage, whereas 47.2 percent of Americans were using social media. South Korea took third place at 42.4 percent of the population being social networking users and Australia was fourth at 40.2 percent.
If Canada wants to keep its crown as the most socially networked country in 2012, a pretty significant number of Canadians would need to jump on the social networking bandwagon. Dramatic growth isn't exactly expected for Canada, but U.S. growth is expected to increase a little more this year, which will likely cause Canada to slip to second place on the most socially networked list of countries.
The research conducted by eMarketer suggests that social media use by Canadians is only expected to grow by less than two percent per year. Around 700,000 new Canadians are expected to become social networkers this year, while just about 500,000 are expected for 2013 and 2014. By 2014, approximately 53 percent of the Canadian population is expected to have embraced social media.
Canada has relied heavily on Facebook as a favourite social networking site, but overall Canadian enthusiasm for new Facebook account sign-ups are expected to drop over the next few years. This year, 95.3 percent of all Canadian social networkers are on Facebook. That percentage is expected to drop substantially to 93.9 percent in 2013 before sinking to 92.6 percent in 2014.
As more Americans make the move to sign up for social networking sites and a smaller number of Canadians jump on social media, it's looking like the year 2012 will see a U.S. dominated spot for most socially networked country with 49.9 percent of Americans accounting for social networking users, followed by 49.3 percent of Canadians using social media.
Even as the American population's strength in numbers moves in to take the number one spot from their neighbors to the north, Canada still remains to be one of the most connected countries in the world. On a worldwide basis, 17.3 percent of the global population are social networkers, making it easy to see why Canada took the number one spot with its staggering 47.4 percentage in 2011.