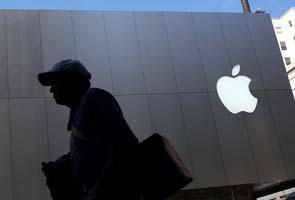 Canadian authorities asked Apple for user data just six times between Jan, 1 and June 30, 2013, according to the company's first transparency report, released on Tuesday.
The company released user data for four accounts to authorities in Canada, according to the report.
Canadian authorities made 38 requests for information related to specific devices. Those requests involved information on a total of 224 devices. According to Apple, device-related requests, which cover things like serial and IMEI numbers, are mostly related to investigations into stolen devices.
According to the report, Apple only releases information to government agencies when it is required to by law and receives a court order.
"When we receive such a demand, our legal team carefully reviews the order. If there is any question about the legitimacy or scope of the court order, we challenge it. Only when we are satisfied that the court order is valid and appropriate do we deliver the narrowest possible set of information responsive to the request," the report states.
Authorities in the United States made more requests than those in any other country, asking for user information between 1,000 and 2,000 times. Those requests sought information on between 2,000 and 3,000 accounts.
The U.S. government only allows the company to release information on requests for user data in increments of 1,000. It is the only country with a requirement of this nature.
It's unclear how many of those requests resulted in the release of information. The company also said that it has never received a request under Section 215 of the USA
Patriot Act. That law not only allows authorities to collect information without the "probable cause" normally required for a warrant, it also bans companies from revealing that the have received a request under the law. As a result, if future reports don't contain a similar reference to Section 215, it could indicate that Apple has received such a request.
After the U.S., the United Kingdom had the highest number of requests for user data, 127. This was followed by Spain, with 102 and Germany with 93. Somewhat surprisingly, Chinese authorities made a mere six requests.
Compared to Google, which has released similar information since 2010, Apple has received far few requests for user information from Canadian authorities.
Between July and December 2012, the most recent period for which data is available, Google received 38 requests, related to 77. It received 50 requests for the previous six-month period. The U.S. also made the most requests for data from Google, over 8,000. Though Google says that its numbers, unlike Apple's, are not comprehensive.
The difference may be due to the fact that Apple is less interested in user's data.
"Our business does not depend on collecting personal data. We have no interest in amassing personal information about our customers," the report reads.
According to apple the most common requests for account data relate to crimes, searches for missing people and attempts to prevent suicides.
"Responding to an account request usually involves providing information about an account holder's iTunes or iCloud account, such as a name and an address. In very rare cases, we are asked to provide stored photos or email," the reports says.
The company also said that it uses "end-to-end encryption" for its iMessage and FaceTime services and that it does "not store location data, Maps searches, or Siri requests in any identifiable form."