Skype means a lot of things to a lot of peopple. It's a chance to hear the voice of somebody you miss dearly in another country, maybe even see their face, their smile. It's an opportunity to conduct business meetings with four people spread across four continents. It's a way to communicate in real time, in high quality, in voice and in video, for free (mostly). It's incredible.
But it may be in trouble.
Skype has been battered by two recent hits, which may or may not turn out to be significant. But the timing is undoubtedly poor: Skype, owned by a group of investors, including eBay, wants to go public. So it's a delicate time for the company. And during this delicate time, a patent troll by the name of Gradient Enterprises is claiming damages for violation of one of its patents. Quoth The Globe and Mail:
Skype was hit with a patent lawsuit claiming that the technology the Luxembourg-based company uses to make its service run violates a patent held by a company called Gradient Enterprises Inc., based in Rochester, N.Y.

In the complaint filed with a New York court on Dec. 21, Gradient claims that Skype "infringe[s] the … patent through their peer-to-peer methods and systems for Voice over Internet Protocol (VoIP) communications," which has "damaged" its business.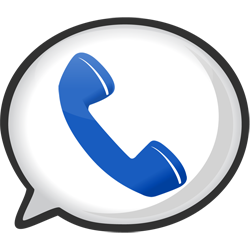 To make matters worse, Skype has major services over the Christmas holidays – a time when family and friends want the service most to connect to each other. It prevented many users from accessing the service, a holiday damper that has seen competitors like Google's Gmail Call and Google Voice products, look a little more like vultures circling potential prey. What the Globe has said on the paper:
Issues that bring into question the reliability of the service – such as last week's outage – endanger [Skype], said Kevin Restivo, a senior analyst with International Data Corp.

"A quality-of-service issue really gives the opportunity for competitors to take advantage and plug their services at the expense of Skype," Mr. Restivo said. "Google is marketing as part of its Web-services empire, [Gmail Call] a variant of Google Voice, which allows people to call for free over the Internet. Giving competitors an opportunity to migrate people is not good for a business like Skype."
So Gmail Call may be to Skype what a vulture is to a fragile rat. But Skype is far from dead; as long as it can remain competitively priced – which, for now, it is – people will continue to use this service. Yes, Google's Gmail is being increasingly more potent, as it effectively combines collaborative cloud computing services like Google Docs with other deeply integrated features such as Apps, Calendar, and more recently voice. But Skype seems like the pioneer, the spearhead, the champion. The one that has earned, and has the opportunity to retain, public favour.
The lawsuit may prove crippling; Google may overpower Skype; but I believe these are minor obstacles in the long term. Skype is well positioned to thrive in today's economy, where global communication and socialization is hugely important to modern cultures, and free and low cost services entice millions of users to create viral growth, as seen by Facebook and the like.