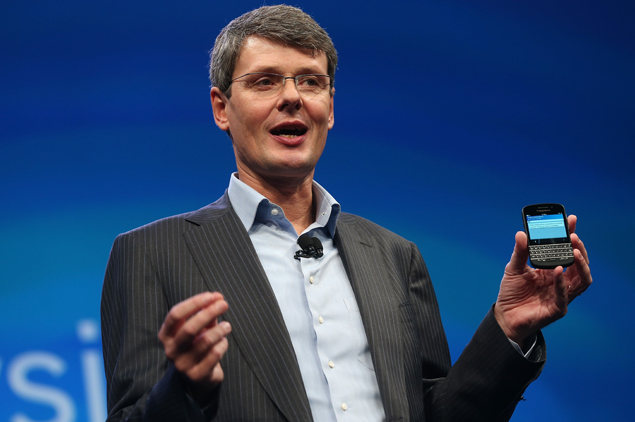 BlackBerry this morning released its quarterly earnings report and it wasn't pretty.
The Waterloo smartphone pioneer posted $3.1 billion in revenue but lost $84 million and shipped an anemic 100,000 PlayBooks. The stock has plummeted more than 27% in trading today.
The Canadian company shipped less than seven million smartpones during last quarter, just 2.7 million of which were BlackBerry 10 devices, below analyst predictions of three million and up.
Still, the Q10—which is widely expected to outsell the Z10—wasn't for sale during the vast majority of last quarter, so BlackBerry's numbers could be unfairly small due to poor timing.
"During the first quarter, we continued to focus our efforts on the global roll out of the BlackBerry 10 platform," stated Thorsten Heins, the CEO of BlackBerry. "We are still in the early stages of this launch, but already, the BlackBerry 10 platform and BlackBerry Enterprise Service 10 are proving themselves to customers to be very secure, flexible and dynamic mobile computing solutions."
"Over the next three quarters, we will be increasing our investments to support the roll out of new products and services, and to demonstrate that BlackBerry has established itself as a leading and vibrant player in next generation mobile computing solutions for both consumer and enterprise customers," he added.