Guerilla Social Media Marketing: 100+ Weapons to Grow Your Online Influence, Attract Customers, and Drive Profits is a collaborative effort by Jay Conrad Levinson, famous author of the best-selling Guerrilla Marketing series, and Shane Gibson, an international speaker and author and social media expert, with a foreword by Silicon Valley veteran Guy Kawasaki.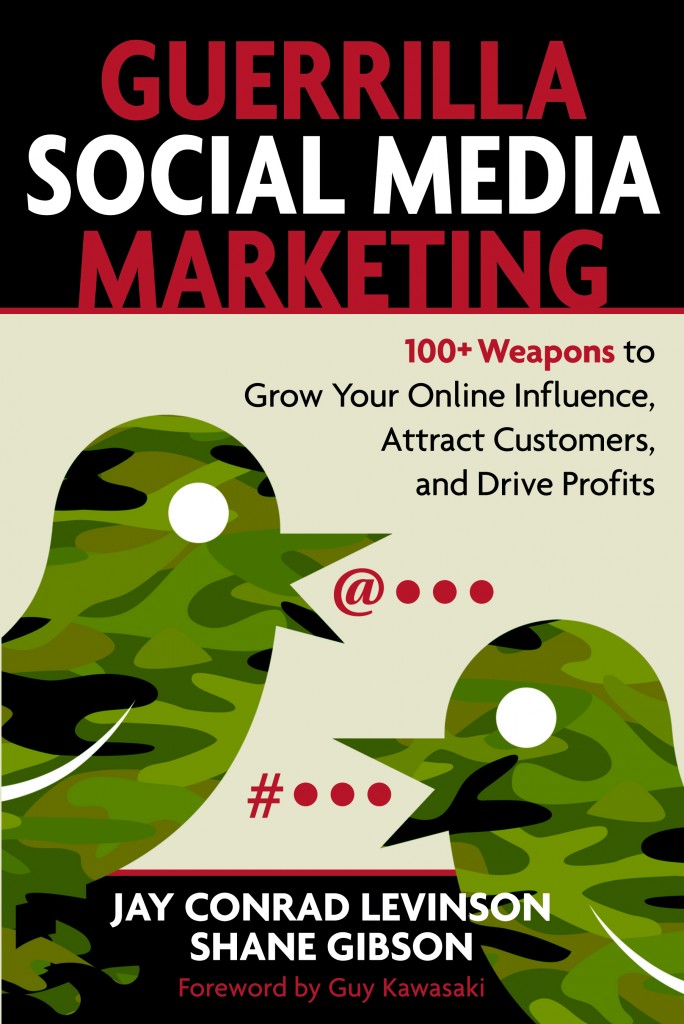 Guerilla Social Media Marketing, in its own words, equips you with "action plans, implementation steps and more than 100 marketing weapons," and teaches you how to "combine the timeless principles of guerrilla marketing with the latest social media applications and networks."
GSMM is well laid-out visually, making it easy to read and navigate. With a multitude of list-based features and frequent subheadings, it reads much like an online document, so even those with short, internet-bred attention spans won't get antsy waiting for the next topic to be discussed.
Admittedly, the book doesn't boast any truly revolutionary secrets or concepts—a social media veteran won't find much fresh value in the $21.95 price tag. But for a beginning individual or startup interested in maximizing today's social media landscape for marketing purposes, GSMM does offer a solid framework for understanding the various social channels and maximizing your potential ROI within them.
The book's ultimate feature is its list of 100-plus "weapons." This chapter, "The Guerilla Social Media Arsenal," lists all the best software and web tools to supercharge your social media experience—from video and photo sharing tools to nano-blogging and document sharing software, this list empowers the new marketer with an extensive range of potent options to capture, engage, and grow an audience.
Final words: It's slightly overpriced (at full price; it's easy to buy for less) and a little surface-skimming. But Guerrilla Social Media Marketing does contain a lot of accurate and inspiring information for those yet to dip their toes in today's realm of social media. I can definitely think of a few people whose marketing plan would benefit greatly from this book.