I often stand on a pedestal and shout incessantly about the importance of promoting and buying Canadian fashion to anyone and everyone that will listen. Now, I finally have a place to direct people to, its called "Ukamaku" an e-commerce site devoted to Canadian independent fashion designers. The site which launched on November 16th, is easy to use, and straight to the point of searching, buying and selling. Along with the shopping experience, Ukamaku will also focus on building a fashion community through their site.
On a more global scale, Boutiques.com, an online fashion wonderland complete with e-commerce capability by Google also launched this week in Beta. Boutiques.com appears to be very similar to a fashion research and trend analysis tool like WGSN, but more consumer friendly.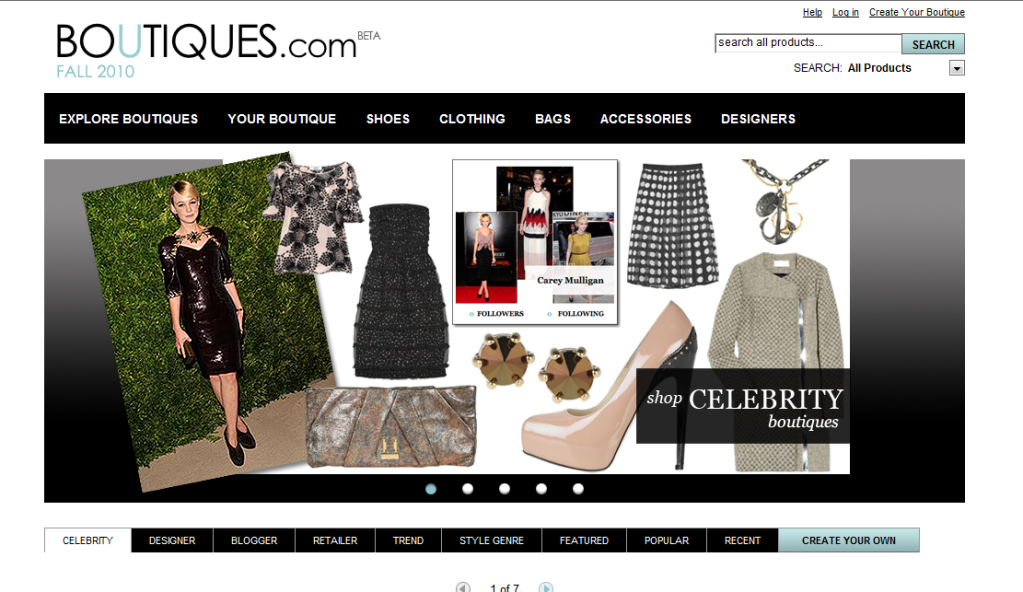 I knew there had to be more to the site than just pretty and perfectly matched collages, after all this is Google! I finally found the complex analysis under "Create Your Own". In order to understand what type of fashionista I was, Google showed me a series of pictures side by side and asked which was more my style. It felt like I was in a psychology experiment as I went through numerous love/hates of general style, pants, shirts, shoes and designers.
After about 10 minutes of some careful consideration and a lot of fast impulse clicks, I arrived at my style answer of: Edgy (leather, chains, gun metal and rock n roll). This was actually not true at all. But nonetheless, Google explained this as learning about style and preferences and then in turn provide better results and recommendations over time. The system sounds addicting for the buyer and very targeted and useful for a seller should the the buyer actually know their personal style..
Its interesting to note that Boutiques.com does not connect to your master Google account, instead it asks for a separate registration. Would it not be more convenient to have it all in one place? Perhaps, Google wants to separate their fashion side from the nerd induced side.