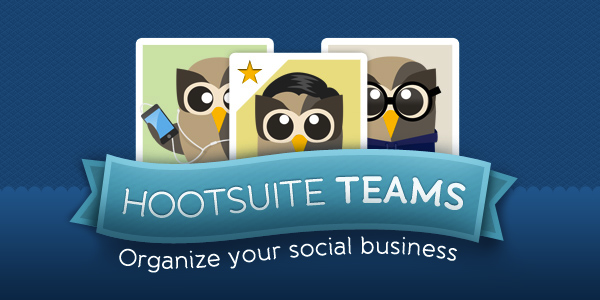 Vancouver startup HootSuite has released HootSuite Teams, a sutie of tools aimed at "serious business collaboration." The social media dashboard company says that Teams offers an "industrial-grade solution for global enterprises and small businesses."
The company, which is now valued at $500 million, says that in the past year corporate clients on HootSuite have tripled, with two-thirds of Fortune 100 companies now active users of the dashboard. And now, corporate teams average 23 team members each on HootSuite.
Increasingly, these teams are decentralized, HootSuite explains, with members updating multiple accounts from different locations and different departments. But while teams have grown, tools haven't always kept pace.
HootSuite Teams changes that, the company says. Featuring secure and scalable collaboration capabilities, it "empowers companies of all sizes to onboard new teams and integrate social media into every aspect of business."
"This is a product that's overdue and clearly needed. Social media used to be one intern," says Ryan Holmes, HootSuite CEO and founder. "Now it's multi-million-dollar teams at the planet's largest companies. Customers are asking for enterprise-grade support, and Teams is a powerful, intuitive solution."
So what's inside the box?

• Plan sophisticated social media campaigns months in advance with robust scheduling features.

• End rogue tweets with powerful permission settings. Limit who can post what to which networks—from the CEO to the summer intern.

• Build social media teams intuitively and organically: by department, product line or region. Expand seamlessly as teams grow.

• Post freely across Twitter, Facebook and all of your social networks as a cohesive team.

• Approve and align all messages before posting with global, top-down controls. No more PR meltdowns.

• Assign incoming messages among team members for follow-up, keeping customer complaints from going viral.