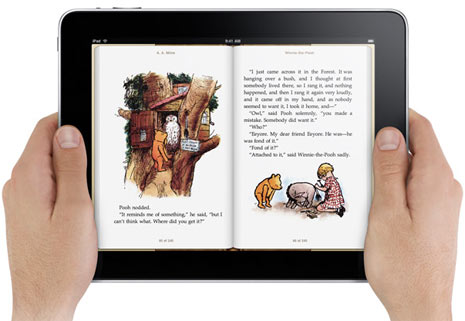 You may have, or know someone who has, a little magazine rack within arm's reach of their bathroom toilet. After all, a trip to washroom isn't always in-and-out, and a man (or woman) needs something to pass the time by. Sometimes it's almost therapeutic.
Well, a new study conducted by Staples Advantage, polled tablrt owners from different companies in different industries and asked the all-important question: do you use your tablet in the loo?
Turns out, one in three do. And I'd wager it could be closer to half, but some didn't want to admit it (a 2008 survey conducted by AOL Mail suggests 59% of people check their email in the bathroom). Considering the screen is well, a touchscreen, I just hope hand hygiene is a priority for these folks.
Tablets, given that they're mobile, seem to be taken just about everywhere: 30% of owners take them to restaurants, 60% on vacation, and a whopping 78% curl up in bed with them.
It's not always fun and games on the device, however. 60% of poll respondents said the tablet boosted productivity and 80% found it improved their work-life balance. People enjoy it for communication, too: three-quarters of tablet owners use their device for email and 40% to stay connected with colleagues and clients.