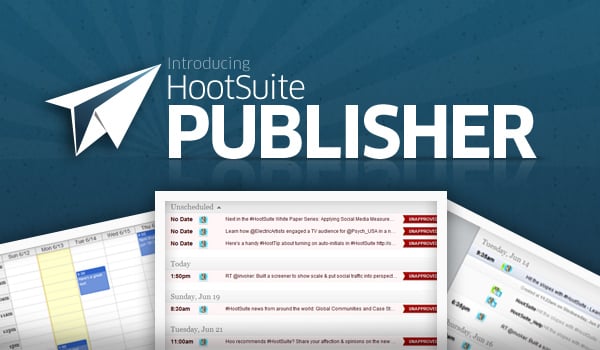 Vancouver's HootSuite has continued down its path of leading innovation in the social media dashboard space (in my opinion) with the introduction of HootSuite Publisher, a revamped slew of features aims at making the content-publishing aspect of social media more powerful and efficient.
Three key features highlight the new Publisher service:
Social Media Scheduling: HootSuite has added an editorial calendar to make it easier to manage future updates to their social media streams. This will replace the rather cumbersome "Pending Streams." Yay!
Profile Picker: This nifty little feature will let you select which profiles to publish on much quicker—a real time-saver for anyone managing 10 or 20 different social media accounts.
Limited Accounts: Corporate teams will revel in the security boost offered by limited accounts, which can restrict permissions of selected users. No more PR disasters off a mishap tweet!
Check out all the details on HootSuite Publisher here.