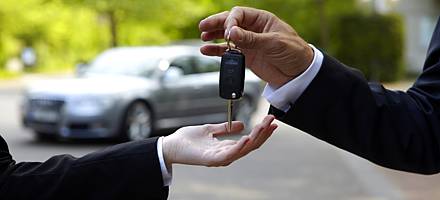 The emergence of financial technology in the auto sales industry is one of the largest contributing factors behind Canada's record breaking pace in vehicle purchases.
An all-time annual high was set in 2015 with 1.9 million new vehicles sold, marking the third year in a row that Canada has set such a mark.
Low interest rates and a large number of older vehicles needing replacement provided the conditions, but companies like Canada Drives, which matches consumers with financing options for their next vehicle purchase, were a catalyst for more consumers entering the marketplace.
In 2015, Canada Drives facilitated auto finance on a mass scale through the use of technology, working with over 400,000 Canadians. This represented over $7.2 billion in auto loan applications that has resulted in just over $1 billion in funded loans.
RELATED: Adoption of Financial Technology Services Could Triple in Canada
The trend seems to be continuing in early 2016, with the highest sales volume for March in Canadian history coming after February's record breaking sales figures.
Canadians are just beginning to understand that they have more options when it comes to selecting a vehicle, says Canada Drives founder Cody Green. "Financing is an integral part of the vehicle buying process," explains Green. "The ability for potential buyers to secure their payment options via a FinTech company like Canada Drives has led to hundreds of thousands of additional Canadian vehicle owners."