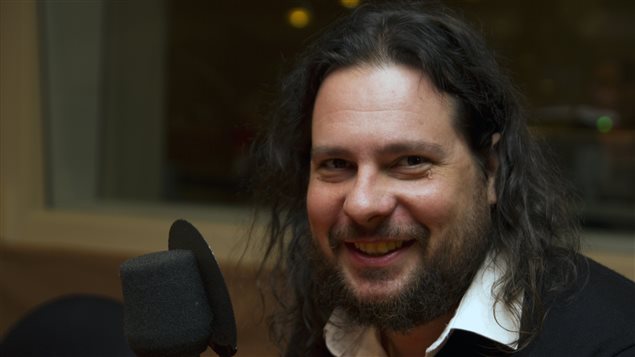 Sylvain Carle has quit Twitter to join FounderFuel as managing partner. In an interview with Techvibes, Carle shared his thoughts on his favourite city's evolving startup ecosystem and the future of his home's premier accelerator.
Q: What are your reasons for joining FounderFuel?
A: I have been a fan of FounderFuel since its first days, as it filled an important gap in the startup ecosystem. The pre-seed segment was completely underserved, left alone.
I met JS Cournoyer in April and he told me that Ian [Jeffrey] would be leaving, but also that Real Ventures was expanding, with the raising of its third fund. I was not looking for a job, but after hearing how the partners at Real wanted to step up even more, and starting to brainstorm about how FF could grow into it's next phase, it really seemed like a fantastic challenge and a wonderful opportunity. San Francisco is wonderful, I love the city and the startups, but my heart has always been in Montréal. When I asked myself what I wanted to be doing in 10 years, and what I could do now to move in the right direction, it was really a perfect fit for me.
Q: What do you see that is different in the Montreal startup scene? What do you see that is still the same?
A: What I have been noticing is that startups are now "a thing" in Montréal: they exist, they are talked about in the local papers, the scope of what types of startups are coming up is also broadening. We used to be a small group—it was quite comical really, we would do new events and always meet the same 10, 25 people. Nowadays I see so many events come up, where I don't know anybody at all, with 80 to 100 attendees. That's just perfect. It's the way it should be in a city the size of Montréal.
The energy is the same, the openness, the spirit of collaboration and the intense curiosity, the thirst to learn, the eagerness to raise the bar and be excellent, on a global scale.
Q: What vision do you have for the future of FounderFuel?
A: It's a bit early for specifics, but generally, there's a few directions I would like to explore.
First, I want to double down on technical founders—people in hard science, applied engineering. Tech startups, especially in the early stages, are driven by engineers. I want to keep that front and center.
Second, I have been talking for a couple of years of the effects of the "networked society", what Marc Andreessen calls "software eating the world." There is a huge opportunity in applying what we have learned in web/mobile, from UX to Big Data to Machine Learning, back to customized goods and services, to all spheres of society. This will be a major driver of new startups, across all major sectors, from industry to culture, from health to food.
Q: What do you see in the future of Montreal's startup ecosystem? How do you want to contribute to that future?
A: In my Creative Mornings talk last December, I stressed that you can't out-Silicon-Valley the Valley. But if you understand the history of Silicon Valley, and you apply the model to your region (Montréal, or Québec, or North East of North America), if you find your roots, your traditions, your specificities, your quirks and your weirdos (to quote Joi Ito), you find the essence of what will make Montréal a world renowned tech city.
It has to be about what makes Montréal already loved and recognized world-wide. Our French and European heritage, our distinct francophone culture, our welcoming melting-pot for people from all over the world—taking the best from our traditions, sharing our values, and embracing the world. For some good, but some bad, reasons, Québec sometimes has this timid attitude, half protectionist and conservative. We need to be bolder, prouder. Keep working hard, strive to be the best.
My plan is quite simple: it's the same I have had for the last 20 years. Find great people, connect them, build an architecture of participation, support the best, support those who struggle, keep the flame alive. Learn. Make mistakes, fix them. Repeat. That's really what FounderFuel is about.
Applications for FounderFuel's fall 2014 cohort are being accepted until June 30.