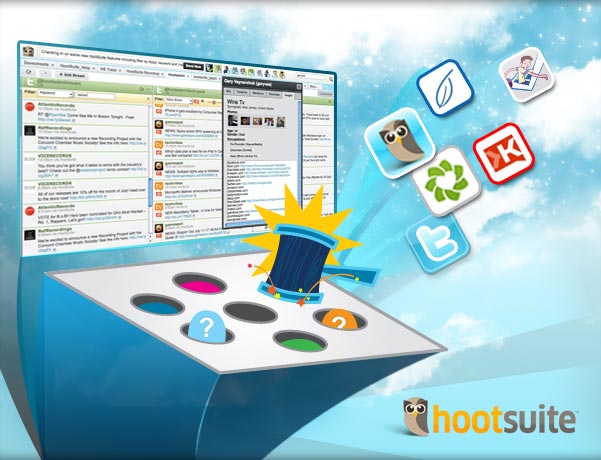 HootSuite is at it again. This time they have updated their dashboard to help businesses socially manage campaigns by allowing them to learn about their audience and engage them with the information they desire.
This new version of HootSuite allows the user to filter by keyword as well as influence.
To read more about these and other developments check out the HootSuite blog.
Are you a HootSuite user? What's the best thing about HootSuite? What don't you like about HootSuite? Feel free to share your comments below.