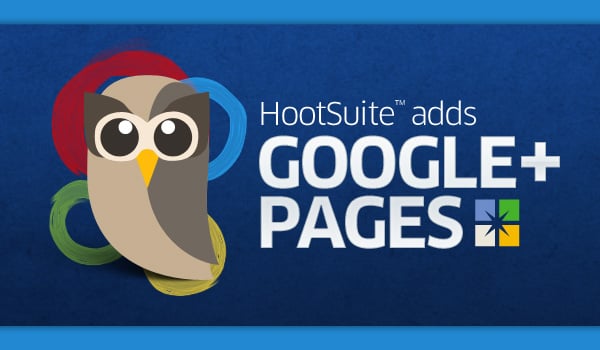 Today, HootSuite was named as an official launch partner for the Google+ Pages trial.
"We have truly enjoyed working with the Google+ team to help further build upon the launch of Google+ Pages," HootSuite VP of Business Development, Greg Gunn, says. "This high-quality integration provides brands with a valuable tool-set for engaging, monitoring and measuring social activities on Google+ and reinforces HootSuite's position as a comprehensive social media management system for business and organizations."
Google+ Pages in the HootSuite dashboard will allow social media managers to tailor messaging to specific audience segments and post updates to selected circles.

The advanced circle management integrations built into HootSuite allow social media managers to create, edit, and remove circles without leaving the dashboard. The new functionality also allows for custom searches of keywords or phrases within public posts, and specific content streams for easy monitoring.

Google+ Page Analytics are also integrated into HootSuite, providing teams with five analytic modules to directly measure results, such as daily growth, growth per day of people added to circles, +1 shares, and posts per day. Teams can create and schedule customized reports to share the results most relevant to organizational objectives, providing a more granular look at Google+ Page elements or a bird's eye view of overall social channel success.
The news comes not long after integrations YouTube, Flickr, LinkedIn, and more.