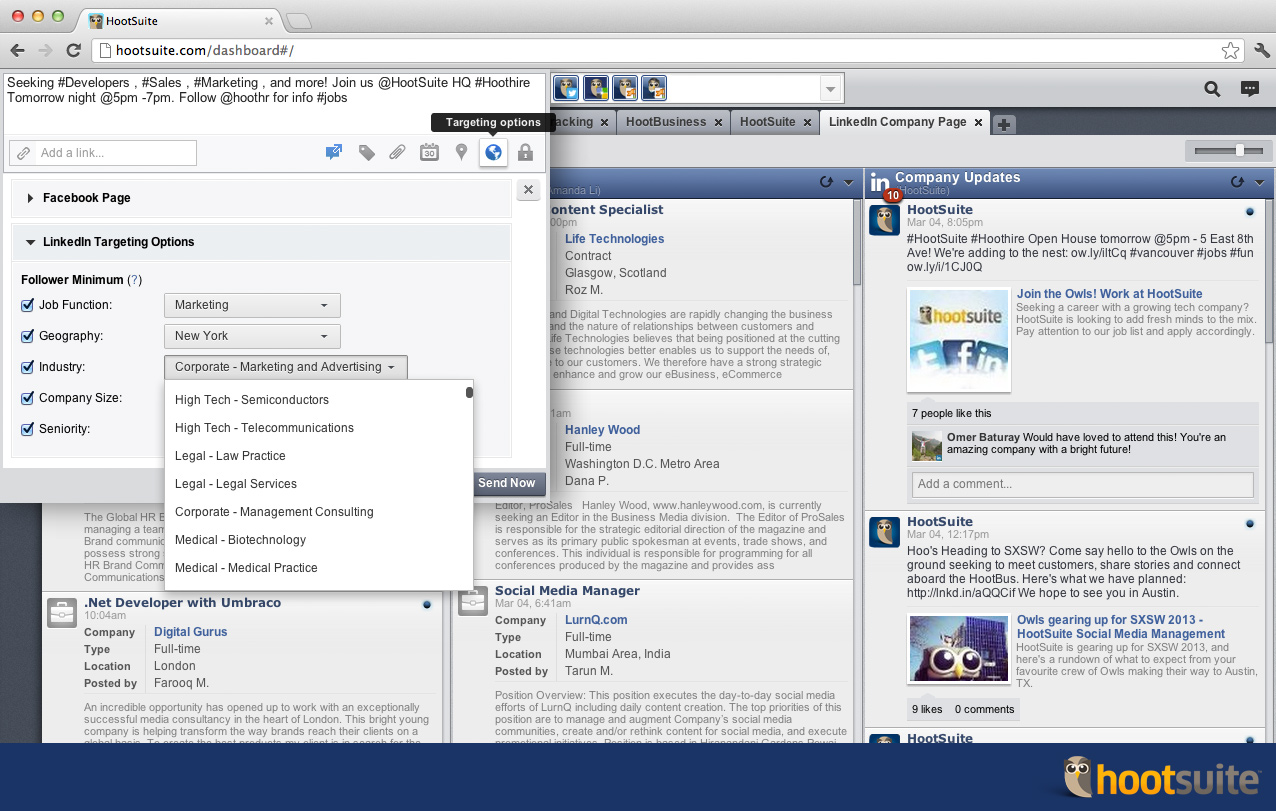 Vancouver-based HootSuite has released new features for those using LinkedIn through its social media dashboard.
The Canadian company says that marketers, HR professionals and community managers using LinkedIn Company Pages can now fine-tune messaging with advanced targeting options and improve the performance of page and status updates with the introduction of new analytic modules. (Note, however, that some features are restricted to Enterprise users.)
"Businesses use LinkedIn Company Pages to share relevant news, industry trends and career opportunities—all of which are key ingredients to standing out from competitors communicating with professionals," says Lana Khavinson, Senior Product Marketing Manager at LinkedIn.
"With a global audience of over 200 million professionals, this new integration helps brands effectively tailor messaging to the right audience and analyze the performance of their Company Page Status Updates," she adds.
The new Linkedin analytics options provide publishers with an exportable overview of their page performance, including total followers, new follower metrics, impression metrics, and engagement metrics. On a deeper level, "Company Update Engagement modules" will allow users to access "a granular, side-by-side comparison of post metrics" that HootSuite says are not available through native Linkedin analytics.
The enhanced targeting options enables users to break down results by geography, seniority, industry, and more.