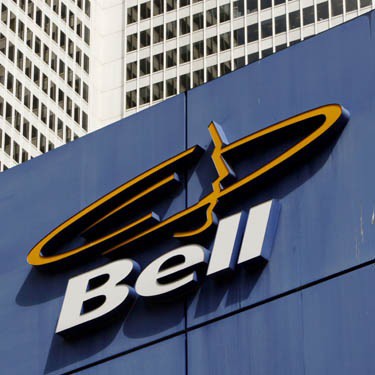 Various internet service providers (ISPs) have joined forces in an effort to combat regulatory changes implemented by the Canadian Radio-television and Telecommunications Commission (CRTC) that the ISPs believe threaten the competitiveness of Canada's telecom industry—and their survival. Quoth The Globe and Mail:
Recent moves by the Canadian Radio-television and Telecommunications Commission have allowed BCE Inc. to increase the amount it charges to smaller ISPs, which lease space on the national incumbent's networks. Bell is mandated by the CRTC to share its networks to ensure choice for consumers. On Tuesday, the ISP group sent a letter to the regulator arguing this will crush innovation and lead to huge price increases for more than two million customers.
It's clear that Canadians are downloading more data and beginning to stream online video than ever before, and this trend will continue to see such data usage rise. So based on this, Bell argues that network bandwidth is becoming strained—and more valuable. Thus, the CRTC recently allowed Bell to begin charging ISPs based on how much their own customers download. But this causes conflict, because generally, the smaller ISPs differentiate their services by offering unlimited packages that have no caps on download capacity. But with CRTC's ruing in favour iof Bell, these smaller companies say they can no longer do offer unlimited data packages and that they will have to make expensive changes to the way they monitor customers.
"Essentially, [Bell] expects us to become their collection agencies for this money, and lose money in the process, or we have to price ourselves out of the market," Bill Sandiford, president of the small ISPs group and chief executive officer of TelNet Communications in Ontario, told the paper.
But Mirko Bibic, Bell's senior vice-president for regulatory affairs, argues that smaller ISPs can still be competitive in this context. He says that the CRTC also lowered the monthly fee ISPs are charged to access Bell's network. "It's our investments that make [the small ISP's] existence possible," Mirko told the Globe. "We have to manage pricing in a way that allows us to generate a return."
Several executives of small ISPs argued that Bell's price increases, which vary by province, are not about recovering costs from increased bandwidth use, but are purely about profit and putting competitors at a disadvantage. The group's letter points out that Bell is not charging its own customers for the vast amounts of bandwidth chewed up by its own Internet protocol-based TV service, which travels over the same wires, but would charge ISPs that want to offer such a service – making the effort economically unfeasible.
"Innovation and price discipline will only occur with competition, so these events will only serve to further entrench monopolies," Rocky Gaudrault, chief executive officer of Teksavvy Solutions in Ontario, told the paper. "If this keeps on, goodbye competition. Hello price hikes."
It's definitely an ugly situation to be involved—but, then again, when has Canada's telecom industry ever been pretty?