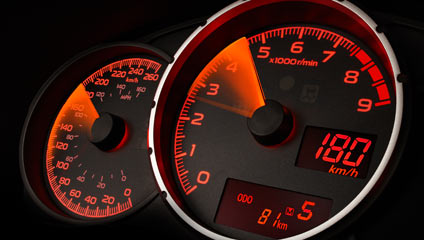 After smartphone maker BlackBerry announced in September a quarterly $1 billion loss and 4,500 job cuts, there has been much discussion about the future surrounding of what was once Canada's most powerful tech company.
We need to keep our human capital in Canada or risk losing the incredible resources and knowledge of BlackBerry's former employees. Many tech industry insiders predict the Waterloo ecosystem will fill many of the lost jobs as new companies emerge. However, this may be a rather tall order for a relatively small information and communications technology cluster, albeit famous for its engineering prowess and innovation culture.
To put things into perspective, there are around 600 tech employers and 20,000 workers in Waterloo Region's ICT sector, while the Greater Toronto Area (GTA) has over 13,000 tech companies and boasts a sector employment of 200,000 workers, according to Statistics Canada data.
Some of the laid-off BlackBerry workers will be absorbed locally as mentioned, while others may find solace in sunny California's tech haven with the likes of Apple and Intel; however, many more may discover employment in the GTA.
BlackBerry's troubles are indeed a setback for Canada's place on the global technology stage, but this is a far cry from signalling the death knell of our tech industry. An important gauge of the overall Canadian tech sector's health is job demand. Increases in hiring means business growth and value creation, not only for the tech sector, but across all industries where technology is implemented.
THE GTA's TECH CLUSTER
The GTA is Canada's largest ICT Cluster by far, with four times as many tech jobs as Ottawa and the Waterloo Region combined, according to Statistics Canada. But is the GTA delivering jobs?
Wanted Analytics is a preeminent and widely cited job-market analytics data source on hiring demand and trends in Canada and the U.S. An examination of GTA job vacancy postings for the last four months provides a number of revealing insights: An astounding 19,000 ICT-related jobs are listed in the technology sector and across all other industry verticals from Financial Services, Manufacturing, and Utilities to Healthcare and Public Administration. 15,000 of them are for Computer and Information Systems occupations, a healthy gain of 20% from the same period last year.
85% of the jobs advertised are for permanent positions and 65% full-time—important signs of stability within the tech sector. Even more impressive, are the combined estimated 25,000 total job vacancies found in the GTA over the last 4 months for ICT professionals and various other occupations in the ICT sector, including administrative, sales and management positions.
Remember that nasty recession from a few years ago which wiped out thousands of tech sector jobs. The good news is that we see monthly demand for ICT occupations, reached approximately 4,900 job postings in September, 2013, compared with just over 3,500 in September, 2009.
THE YORK REGION
A recent CBC news story out of Waterloo describes the job hunting hurdles faced by a husband and wife, both casualties of BlackBerry layoffs. The article highlights the potential mismatch between the skill sets of BlackBerry's former employees and available job openings in Waterloo's famed startup ecosystem. Early stage companies appear to be more interested in acquiring tech workers with programming skills and finding entrepreneurial-minded people.
This suggests ex-BlackBerry job seekers may have better success at mature or well established anchor companies, offering enterprise-grade tech jobs in the business-to-business space. In fact, the enterprise business subsector of the ICT industry is a huge growth area. Many people are pleasantly surprised to discover in their midst "the largest enterprise solutions cluster in Canada"—a distinction bestowed on the Greater Toronto's York Region by Canadian ICT industry analyst firm Branham Group.
Home to 3,900 ICT companies, Canada's largest industry cluster relative to population size, we find a "who's who" of multi-nationals in York Region, including IBM, Huawei, AMD, GE Digital Energy, Qualcomm and many others. There are also numerous homegrown, Canadian companies to keep an eye on such as OnX, Compugen, RuggedCom, Nightingale Informatix, and Enghouse Systems, to name but a few.
Two local tech executives discuss their company's IT hiring priorities, skill sets in demand, and the market trends driving growth in the ICT industry sector:
Harry Zarek, president at Richmond Hill IT solutions provider Compugen, highlights the need to hire staff who not only possess technical and customer service skills, but are excellent communicators. "In both cases, we also look for good communications skills both verbal and written," he said. Non traditional IT skills are important to Compugen when hiring. Zarek explains: "We look for people who have empathy and understanding of business, as ultimately, technology's goal is to help business be more effective."
Roger Hamshaw, Director of Marketing and Managed Services at Markham IT solutions provider OnX Enterprise Solutions, offers a marketing perspective and points out the remarkable double digit market growth in cloud and data center services for a number of key enterprise applications. "We are seeing strong demand in business intelligence, collaboration and ERP solutions," he said. "Organizations want to focus on what they do best and leave the infrastructure components to our certified specialists."
Compugen and OnX are just two of the many 13,000 ICT companies which call the GTA home. At the same time, the local talent pool is well educated, multicultural and eager to work. The powerful tech job engine of the GTA is firing on all cylinders.