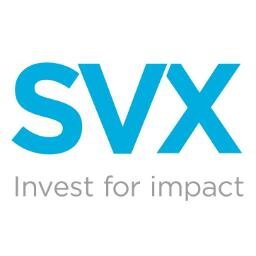 Toronto's MaRS Discovery District has provided an update on its equity crowdfunding platform, the Social Venture Connexion.
The 12 startups issuing securities through the platform, also known as the SVX, have raised a total of $650,000 since it launched in mid-September.
That $650,000 might not seem like lot, given some of the big success stories that have come out of donation-based crowdfunding sites like Kickstarter and Indiegogo. But with only 12 issuers on the SVX, the average fund-raise of $54,000 compares quite favourably with the average successful campaign on the donation-based sites, which raises under $10,000.
That said, the SVX only has companies, rather than projects, and all of them were carefully selected before they could start issuing securities through the SVX. The SVX is also limited to accredited investors—generally high net-worth or high income individuals and institutions—which could be limiting its reach.
MaRS is certainly seeing these numbers in a positive light.
"These first investments and commitments demonstrate real momentum for the impact investing marketplace in Canada, with new investors and capital mobilized to tackle our most pressing problems," said Adam Spence, associate director of the MaRS Centre for Impact Investing and the founder of the SVX, in a press release.
The SVX still has a bit of a way to go before it reaches the goal of raising $2.5 million during the first year, that the SVX set out when it launched.
Among the companies to receive funding through the SVX were Investeco, an environmental investment firm and The Community Forward Fund Assistance Corporation, a non-profit that makes loans to other non-profits and charities.
The SVX is focused on social ventures, though the range of companies issuing securities through the platform is quite large and includes educational gaming startup RocketOwl, online marketplace for used electronic equipment REficcient and ChangeIt, a service for cashless donations to charities.
It's not immediately clear whether any of those companies have received funding through the SVX so far.
MaRS made the announcement about the SVX's performance at its Impact Ontario conference, an event focused on what's called "impact investing," investing in startups that will have a positive impact on society or the environment but also generate positive returns for investors (even if the startup, or "social venture," itself is a non-profit, though not all of them are).
MaRS also used the event to announce the launch of a new accelerator program to help support social ventures, called the Impact8. It's being launched with the the BDC and home care non-profit Saint Elizabeth,. The program will provide coaching and support to eight ventures for eight weeks in an effort to make them investment ready. It's targeted at companies that have been in business for over a year, have a validated product, a measurable social impact and are raising funds. It will be open to non-profits, for-profits and cooperatives. Applications are being accepted until Feb. 24.