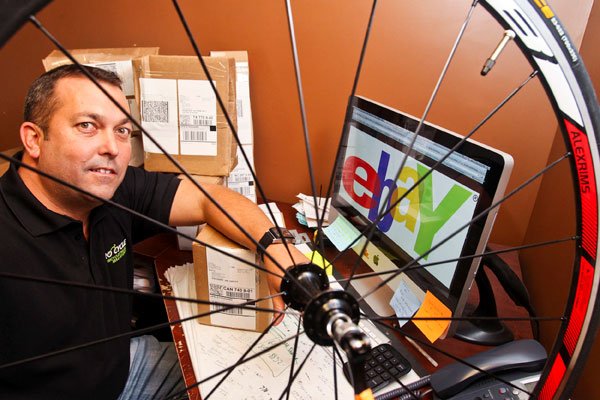 Ebay Canada has awarded Gatineau's Jean-Francois Lapointe the title of Entrepreneur of the Year.
The award, which honours Canadian entrepreneurs who run successful online businesses and contribute to the overall growth of ecommerce in Canada, recognized how Jean-Francois sells more than $1 million worth of bicycle parts each year and employs five full-time workers through his digital storefront, Bhdbikestore.
"Entrepreneurs are the engines of Canada's economy," said Andrea Stairs, country manager of eBay Canada. "Each year, the Entrepreneur of the Year Awards uncover stories of Canadian sellers who have harnessed the power of the Internet to capitalize on business opportunities, both in Canada and around the world. This year's winners have built successful online businesses by understanding their market, and satisfying their customers' needs time and again."
Bernd Eisele of Williams Lake won International-preneur of the Year, while Tina Kastana of Ste-Rose won Fashion-preneur of the Year. Each winner received between $2,000 and $3,000 in prizes.
Photo: Patrick Woodbury, Ledroit