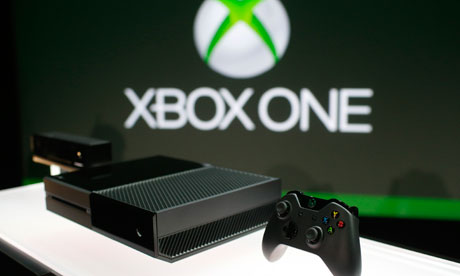 Today, Microsoft's Major Nelson did an unboxing of an Xbox One.
Inside the big black box is a Kinect sensor, controller, headset, and of course the console itself. Nelson points out that everything, including the HDMI cable and the power supply, boast a "liquid black" finish and a "consistent design ratio across all components."
"This attention to detail was intentional and a great example of how every component in the box was especially designed for Xbox On," says Lisa Gurry, editor of the Xbox Wire.
Microsoft says its new controller, while similar looking to the 360 predecessor, offers "more than 40 improvements." The company also points out that the HDMI cable included with the Xbox One is 4K rated.
The Xbox One is slated for release in November.
Photo: Nick Adams/Reuters