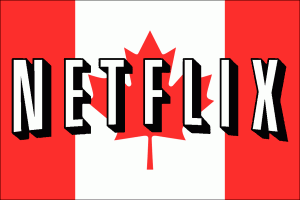 Netflix announced yesterday that its video subscription service attracted 3.6 million more customers in the first quarter to boost its US audience to roughly the same size as the country's largest cable-TV carrier, Comcast Corp.
Netflix ended March 2011 with 23.6 million subscribers in the US and Canada. Of that total, 22.8 million are in the US, leaving approximately 800,000 in Canada.
Not bad considering Netflix launched in Canada only six months ago and have been forced to reprogram its streaming service in Canada to devour less bandwidth in response to new limits imposed by Rogers Communications.
The impressive subscriber numbers were overshadowed by a disappointing forecast for the current quarter, a period when Netflix's subscriber growth always slows because people are taking vacations and spending more time outdoors.
The cautious outlook rattled some investors already worried that Netflix's earnings will be squeezed as the company faces more competition in the Internet video-streaming market. Shares in Netflix backtracked yesterday, retreating $13.27, or 5.3 percent, to $238.40.