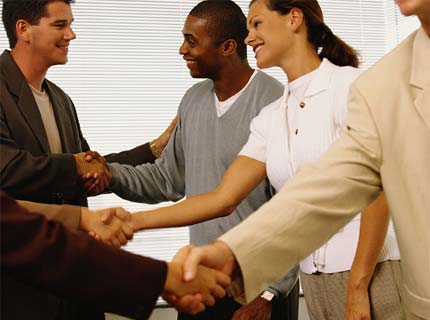 Twitter, Facebook, Monster, and a slew of others have become solid ways to land employment without leaving the comfort of your home office.
Still, never underestimate the power of that intangible human touch.
A study of 900 Canadians revealed what all of us internet addicts still know deep inside: real networking is the best way to gain job opportunities.
42 percent of respondents said networking was the best way, leagues ahead of other methods, although it should be noted that last year, it was 45. So internet job boards and social networking are influencing face-to-face interaction levels.
Liz Grant of Right Management, the Toronto firm which conducted the study, confirms that networking is the best way to find suitable employment, but the latest data reflects shifts in the way people seek jobs. This includes a reduction is using print-classifieds job ads, and an increase in using online classifieds job ads. Liz did say that online networking was great for "expanding the reach" of person-to-person networking effects.