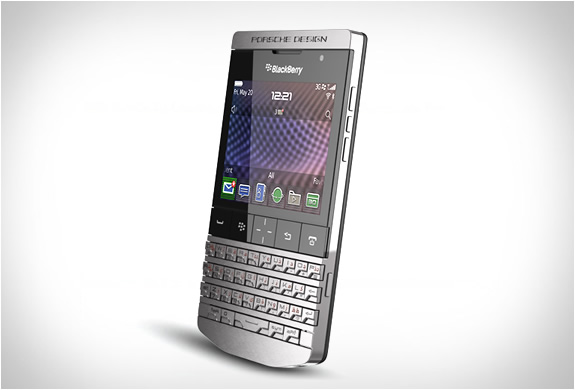 Businesspeople, design fiends, and luxury lovers, listen up: Porsche Design has just touched down in Canada.
Opening its first Canadian store on 77 Bloor Street, near the beautiful Yorkville district, Porsche Design welcomed journalists and bloggers to its reception last Thursday at their new store. The grand opening saw Porsche Design CEO Dr. Juergen Gessler and Porsche Design Canada President Khalid Kadrie as hosts.
It was interesting having a look at Porsche Design's products: it's clear that their philosophies, history, and expertise can be illustrated through the work that they create. Some outstanding, iconic pieces include the Porsche Design aviators with interchangeable lenses, so that people can switch lenses according to whichever colour is more suitable with their outfit.
When I asked about the Porsche Design philosophy, Gessler launched into an explanation interweaved with Porsche Design products. "Our philosophy is always re-thinking the real function of a product. If you think about the function of a product long enough, the form sometimes gets obvious," quoted Gessler. "This is number one. Number two is our designers are not only working for Porsche Design, we work for many different categories and many different industries."
Gessler proceeded to show me a pair of sport shoes that were a result of a collaboration between Porsche Design and Adidas. Porsche Design's perspective on collaboration was also made clear when RIM's Senior VP of Design Todd Wood showed up with the Blackberry P9981. Priced at an "aspirational-level" (it comes to CDN $1890), the Blackberry P9981 comes with a slick custom theme and rocks all the touches of luxury (real leather, weighs just right).
As I finished up my interview with Dr. Gessler, I asked him about how aspiring designers could become more empathetic with and considerate of their customers. "First of all, you have to use the product. Then, you think, 'What don't I like? What do I like?'" After showing me the Porsche Design foldable sunglasses, he paused. "Don't make foldable sunglasses having ugly form. No, you can make it with the best form possible."
Creating objects with stunning form while rethinking function has been what has kept Porsche Design churning out beautiful products.
While they may slip up and take some shortcuts here and there (I saw a somewhat ordinary-looking external hard drive in the store, still aspirationally priced), they sure pay attention to detail: their entire store had materials flown in from Germany to preserve the feel of all Porsche Design stores, and even the display cases housing the watches had a very innovative method of unlocking. Their eye for detail was also illustrated in an anecdote Kadrie told about one of Porsche Design's briefcases.
Kadrie was running late and sprinting to catch his flight. Despite his hurry, he noticed that his luggage had a different handle on it, a sort of swivel, that allowed it to fit very comfortably in his hands and incorporating a natural bounce that matched his run. I saw that same briefcase afterward to see for myself the validity of the comment, and to my delight (and mild surprise at my delight), I realized that this little detail did make quite a difference. While it may seem superficial, some consumers have to be with their briefcases for the majority of the day, so it would make sense to invest in something that brings the extra comfort and improved ergonomics.
I'm looking forward to seeing more stunning work from Porsche Design, and if you think of yourself as passionate about design, then you need to swing by this store and have a look for yourself. Just be sure you have an aspirational salary to match those aspirational prices.