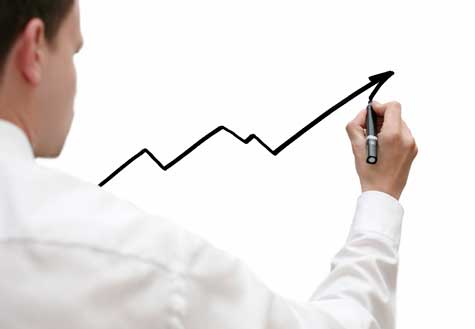 Data released today by Canada's Venture Capital & Private Equity Association shows a 31% increase in venture capital investments in 2013, with total venture capital financing reaching a six-year high of $2 billion.
Jérôme Nycz, Executive Vice President of the Business Development Bank of Canada's Subordinate Financing and Venture Capital divisions, is upbeat about these latest numbers.
"The increase reported by CVCA is very encouraging, and it confirms a positive trend since the lows of 2010," says Nycz. "The fact is that venture capital has a real, tangible impact on Canadian businesses. It's clear that our venture capital ecosystem continues to gain momentum."
Among CVCA's findings, the number of Series A and of seed and early-stage financing rounds, saw a 75% increase over 2010. This included investments made as part of BDC Venture Capital's efforts to help fill the early-stage financing gap by supporting Canada's top accelerators and most promising startups. Its convertible note program, which invests an initial $150,000 in graduates of select accelerators, disbursed $5.3 million in 2013 to 35 Canadian startups.
BDC VC's influence on Canada's venture capital realm is deep: In 2012, for example, BDC Venture Capital's Fund of Funds division committed $103 million to five venture capital funds, and those fund managers were all active investors in 2013, contributing to the increase reported in the CVCA data. And according to CVCA's data, BDC Venture Capital invested nearly $75 million in 86 direct investments in 2013, making it the largest and most active venture capital investor in Canada.
Infographic: BDC VC