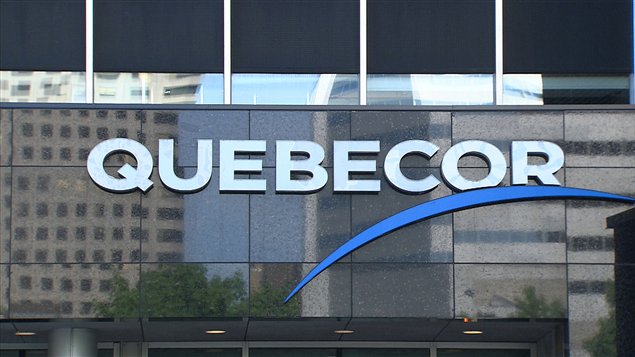 Could the days of flaccid competition in Canada's wireless industry soon be over?
Last week, Montreal-based Quebecor said that it's thinking seriously about launching a fourth national wireless network. Quebecor, through its telecom subsidiary Videotron, currently has around 500,000 wireless customers but its services are only available in Quebec and in Ontario's Ottawa region.
Now the company wants to take that further. In an op-ed in The Globe and Mail, Pierre Dion Quebecor's president and CEO, wrote that his company wants to provide Canadians with "high-quality, low-cost wireless choice and real wireless competition. Put simply, under the right conditions, we are ready, willing and able to become Canada's 'fourth wireless competitor.'"
Key to creating those "right conditions," according to Dion, is federal regulation of wholesale roaming fees. Those are the fees charged to smaller carriers when one of their customers is outside of the smaller company's service area and connects one of the big three networks.
"If this barrier can be brought into line on a competitive level playing field that is fair to all service providers, we will be standing at the dawn of a new era of wireless competition and expansion in Canada," Dion said at the Canadian Telecom Summit in Toronto.
The federal government is moving in that direction.
The federal budget implementation act, which became law on June 19, pegs roaming fees to the average price the charging company's own customers pay for the same service. Though it's unclear when exactly those regulations will come into effect.
The CRTC is also studying the issue and is expected to hold public hearings on the subject later this year. What's unknown is whether that will be enough for Quebecor to consider it "fair."
At least one of Canada's other new entrants doesn't think the caps go far enought. In late May, Simon Lockie, Wind Mobile's chief regulatory officer, told the Senate that even with the new caps, his company would still be paying 3.5 times more in roaming fees in Canada than it pays in the U.S.
Still, Wind, which operates in Southern Ontario, Edmonton, Calgary and Vancouver, is planning to introduce a Canada-wide roaming plan to take advantage of the new fee caps.
Like Quebecor, Wind wants to create a national network but it's been held back by those roaming fees and a lack of capital to expand its own network.
That should be less of a problem for Quebecor. While the company is much smaller than any of the big three, its 2013 revenue was $4.3 billion, making it much bigger than any of the other companies that have tried – and failed – to take on the wireless incumbents in recent years.
In addition to teleco Videotron, which also offers internet and cable services, the Quebecor empire includes everything from TV stations and book publishers to retail stores and the Sun Media newspaper chain.
And, if its wireless expansion plan goes ahead as planned, that empire could grow to include one of the other wireless players. CEO Dion said the company might acquire "one or two of the undercapitalized new wireless entrants."
A buy-out could be an attractive option for Mobilicity, which is currently asking an Ontario court to extend its bankruptcy protection and which has tried to sell its assets to Telus but was blocked by the federal government.
Wind could also be acquired by Quebecor. Its main backer, Amsterdam-based VimpelCom, has been hesitant to invest more and has said it would consider selling the company.