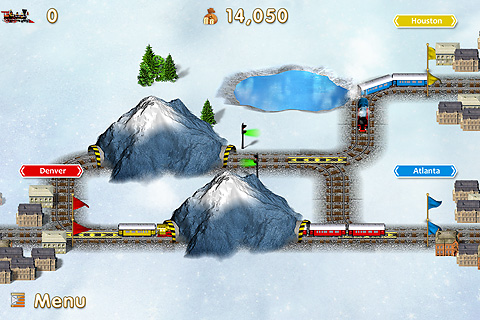 Toronto-based indie game studio Sad Cat Software believes that games should be made differently, each one unique, deep, and enchanting.
The founder, Oleg Samus, also believes in reach. A good game is only successful if it's accessible. Which is why Sad Cat, founded in 2009, transformed from an iOS-specific boutique into one that makes games for multiple platforms, including Mac and Windows.
"We started developing when the original iPhone came out," explains Samus to Microsoft in a Partner Stories video. "When Windows [8 and Phone] came out, we realized that's an even bigger opportunity, because the space is just enormous. So we started porting all of our engines onto that."
The startup founder says he always knew he wanted his games to be on as many devices as possible. "From the beginning, we were writing our own engine," he says, "so when Windows [Phone] came out, it was perfect—we just ported out engine onto it, and a lot of our games were already running."
Samus believes this is a huge opportunity, especially for smaller developers who don't have the resources to build from scratch for each platform. He also believes the Windows platform is one where there is money to be made. "So much attention is being paid to the apps, and if you monetize your apps intelligently, there's an opportunity to make a huge amount of money," he affirms.
Not many will agree with him, but Samus sees Windows becoming the dominant platform for game distribution.
Developers like Samus can take advantage of the the Windows 8 Gaming Platformer Starter Kit, which provides users with an HTML5-based Windows 8 Store project that includes libraries, art assets, and game optimization so that developers can get a jumpstart on building their own game.