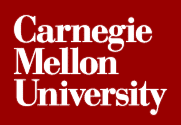 Entrepreneurs have a lot of options, especially in Silicon Valley. Some believe in boostrapping inside of their garages or spare bedrooms. Some seek the resources of incubators and accelerators. And some feel the traditional method of education is the best path.
For the latter, Carnegie Mellon University has launched an intensive, full-time, 12-month program that's all about entrepreneurship.
The program will provide a Master of Science in Software Management degree and teach skills in product definition, metrics, strategy, and management through a blend of technical and business learnings. It will also combine traditional academic teaching with practical, collaborative idea development on innovative products and services.
"In Silicon Valley we know that innovation is what drives job growth. Our Entrepreneurship Program was inspired by both students and the local technology community who were looking for a program that would really challenge students to understand how innovation and entrepreneurship work together," said Martin Griss, director, Carnegie Mellon Silicon Valley. "Because of our experience, location and long-standing relationships with leading-edge Bay Area companies, we were able to create a unique, interdisciplinary program designed to train students in all the critical functional business areas that will prepare them to be the entrepreneurs of tomorrow."
"There is this perception that the greatest innovation in Silicon Valley comes from twenty-something, college drop-outs with cool ideas who are creating the next billion-dollar companies in their garages; however, those are the one in a million exceptions to the rule," said Ray Bareiss, director of Educational Programs at the Silicon Valley campus. "Becoming an entrepreneur not only requires a great idea; it also requires the ability to build a winning team and take your idea to market. You want to succeed or fail based on the merit of your idea, not because you can't manage a software business effectively. Our Entrepreneurship Program teaches students to work collaboratively and educates students across all the crucial areas necessary to launch a successful venture."
Silicon Valley is not lacking entrepreneurs. Even so, the region continues to push new programs like this. Do you think Canada is keeping pace? Do we promote entrepreneurship sufficiently?