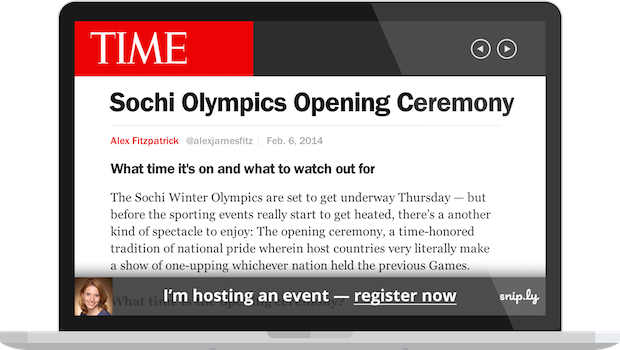 Snip.ly, an infant Canadian startup that scored a Y Combinator interview for their Summer 2014 cohort, decided to post its entire successful application on Medium.
The company, which developed a link shortener that drives conversion by enabling users to embed messages into pages they share on social media, says "sharing is meaningless without conversion."
Snip.ly's application video.
"What we understand is that sharing is all about conversion," the startup says. "It's not just about sharing more consistently (Buffer); it's not just about managing relationships (HootSuite); and it's not just about having more characters in your tweet (Bit.ly)."
Check out Snip.ly's full application on Medium.