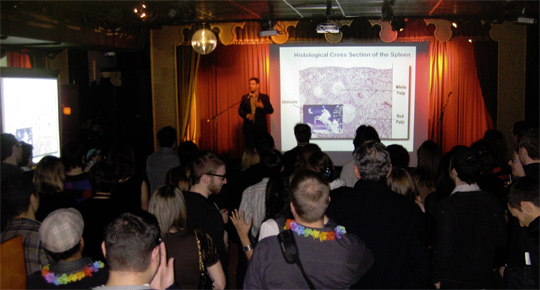 Registration for Toronto Social Media Week 2011 has been open for some time now, and if you were hoping to just waltz into any of the great presentations being held all over the city next week, you may be out of luck — hey, when an event attracts over 2,000 attendees, it tends to fill up pretty quick.
That said, there are still some great events happening around the city with spaces left. Here are four of the best offerings of Social Media week that you can still sign up for.
Educ@te Me: Social Media and Higher Learning: who knew social media could have value in the classroom beyond a distraction from a boring lecture? This seminar will explore how social media can be used to educate, recruit new students, and give students insights about the career paths they will one day embark upon. Examples will be drawn from Ryerson University's experiences with social media, and Ryerson professors will be leading the discussion.
Cultural Curators — Creating and Controlling Hype in the Digital Age: just getting your message out there isn't enough; your social media channels need to have credibility to have any influence on increasingly sophisticated audiences, and improving that credibility will be the focus of this interactive discussion. Experts and those on the front lines of social media will be sharing their experiences, and you are invited to do the same.
Using Analytics to Get the Most Out of Your Social Media Efforts: is your social media campaign effective? Is it having the effects you wanted it to? Why or why not? Representatives from Sysomos will show you how their product suite, including MAP and Heartbeat, can empower you to measure, analyze and react to what kind of impact your social media campaign is having.
The Social Family: How social media is changing family: representatives from BMO, Bunch Family, and educators, experts and regular parents will be taking part in a roundtable discussion to examine the effects social media is having on modern families. It promises to be a lively back and forth, and "someone may storm off to be alone in another room, just like at any good family discussion."
In addition to these events that are still open, it was announced on the blog for Toronto Social Media Week that late-comers to events will lose their spots pretty quickly. If you show up to an event 15 minutes late, don't expect anyone to save your seat. In fact, it will probably have been given away. If you want to scoop up a spot for a full event, show up a little early and one might open up for you. One social media user's loss is another's gain, and all that.
Toronto Social Media Week runs from March 7–11th. For the full schedule of events, click here.