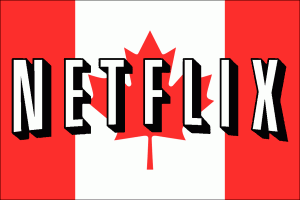 According to a new survey, 10% of Canadians now use Netflix. And those subscribers watch far more TV than average.
The survey suggests that Netflix viewers watch 28% more TV than the average Canadian when including their Netflix viewing. Netflix subscribers spent an average of 5.6 hours watching Netflix per week.
Netflix subscribers watched only slightly less regular TV than average—13 hours per week, compared with 15.8 hours for non-Netflix subscribers.
Also interesting to note is that, even though Netflix enables streaming from smartphones, tablets, and desktops, 74% of subscribers watch Netflix on their television. 18% do so via their desktops, while just 3% use Netflix on their tablets and only 2% on their smartphones.