Following a hurricane of rumours that Google was trying to buy Groupon for $2 to $3 billion in a landmark acquisition, a surprising thing happened: Google actually did offer to buy Groupon – for twice the price.
$3 billion already seemed to lean toward the generous end of the spectrum. Yet the most surprising twist of all came when Eric Lefkofsky and Andrew Mason decided to turn the offer down. Eric had a lot to gain from the deal, according to the Province:
If they had chosen to sell now, Lefkofsky, a serial entrepreneur and Groupon's largest shareholder, would have become a billionaire and one of Chicago's richest people.
Of course, hye didn't directly turn down billions of dollars. If Groupon goes public, he could potentially earn as much or more.
He still has a good chance to do [become a billionaire], but only if the company keeps the momentum going and eventually sells shares to the public, a decision sources say Groupon isn't expected to make until next year.

The risk involved in that kind of calculation – to turn down Google's billions in an industry that changes with the wind because you think you can do better on your own – would take the breath away from most business owners. But Lefkofsky already has made a small fortune building two companies and taking them public, rather than selling. In that context, Google's offer for a reported $5 billion to $6 billion can be seen more as validation of Groupon's achievement than as an exit strategy.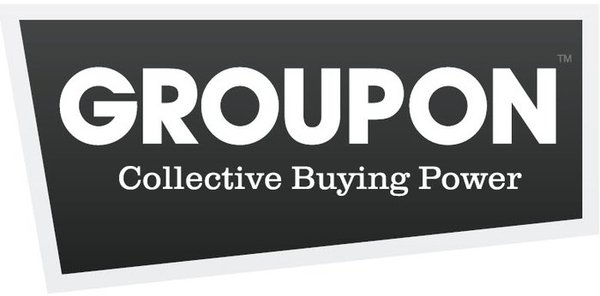 "There comes a point where you reach a level of success, financial or otherwise, when you just kind of stop counting because, counting, it just doesn't change things," Lefkofsky said in an interview through Postmedia News last week – before the dececison to reject Google's offer was known.
As writer Melissa Harris elqouently puts it, "the incident adds another extraordinary chapter to the story of a company that is only two years old but has been breathlessly described as the fastest-growing startup ever."
It was definitely a risk to turn down Google's generous offer, especially as an internet company in the world's most turbulent times, business-wise. But if one is not motivated by money, but rather by amibition and progress, then it makes sense for Eric to see just how big groupon can be.
If Groupon is taken public, Mason would become a multimillionaire. Early investors Keywell, Heise, former R.R. Donnelley & Sons Co. CEO John Walter, and venture capital firm New Enterprise Associates would become even richer.

But only Lefkofsky stands to be catapulted into the ranks of the nation's richest people, a fact he says doesn't impress him.
"I had a lot of success … that kind of materially changed my life," Lefkofsky said. "You kind of at some point stop counting and stop paying attention."
He may have stopped paying attention, but we certainly haven't.