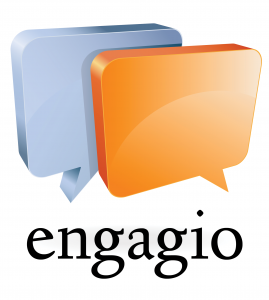 Toronto startup Engagio is becoming what it calls a "Social Conversations Network," which combines "the convenience of the social inbox utility with the power of the network via a new Engagement Discovery Dashboard." The dashboard reveals friends' conversations across whichever social networks and commenting communities they participate in.
"Users will be drawn to the Engagio dashboard because it reveals the conversations that their friends are engaging in from across the spectrum of the social web," says William Mougayar, the CEO and founder of Engagio. "It's an engagement stream that is quite addictive."
He adds that discovery has become fragmented on the social web and that his startup's platform is a solution: "Engagio looks at the Discovery piece via an engagement lens. It lets you discover sites and articles where your friends are spending their time."
William also says that Engagio allows users to follow their friends and contacts across multiple networks with one click. "We call this type of follow a 'Big Follow' because you follow people across their networks in one click," he explains. Why should we have to follow users multiple times? With Engagio, you follow users once.""
Further, the Canadian startup, which also has offices in New York City and San Fransisco, is releasing a Gmail extension for Chrome that displays its "social conversations inbox" inside Gmail as a folder. The extension is available from the Chrome store as a free download.
Millions of users live inside their Gmail throughout the day. The Engagio extension gives them a one-click access to social interactions and online commenting in a familiar look and feel as the Gmail Inbox. Users are spending more time replying to social conversations, sometimes as a priority over regular email. The Chrome extension will increase usage levels for users that are both on email and social networks throughout the day. According the Engagio State of Online Conversations survey, Commenting is a more important social gesture than Sharing, and Replying to a social networking message is more important than Liking.
The Gmail extension includes a Discovery button that links to the Engagement Discovery Dashboard, plus two more features: a "Social Compose" function where users can post a new message to their Twitter, Facebook or LinkedIn accounts and a browser notification icon that displays the number of unread messages.