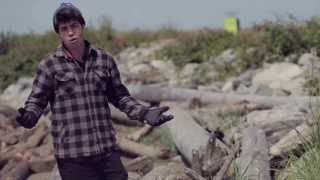 One of YouTube's greatest charms is the abundance of comedy: average joes trying their hardest to make people laugh on the other side of a computer screen. Sometimes it works, and sometimes it doesn't. But out of the millions of people who've tried their hand at comedy on YouTube, a few have managed to strike comedic gold.
Among them are the recent winners of YouTube's Next Comics, a competitive development program that provides promotion, training, and mentoring to web-basedmcomedians. There were 16 winning accounts with one Canadian team among them.
IFockingHateThat, a duo of boys from Vancouver, generate laughs through typically Candadian self-deprication and parody (read: "Shit Canadians Say"). As Next Comics winners, they will participate in three months of development and training. They will also receive $5,000 worth of video equipment and $10,000 worth of promotion.
guys like to add their own unique, absurd and Canadian take on their lives (or what they wish their lives could be). Did we mention they're Canadian and pretty funny, eh?