Today at Dreamforce, HootSuite CEO Ryan Holmes revealed a preview of the upcoming Salesforce integration into HootSuite. This integration will tie into the HootSuite App Directory launch, which is slated for early next year.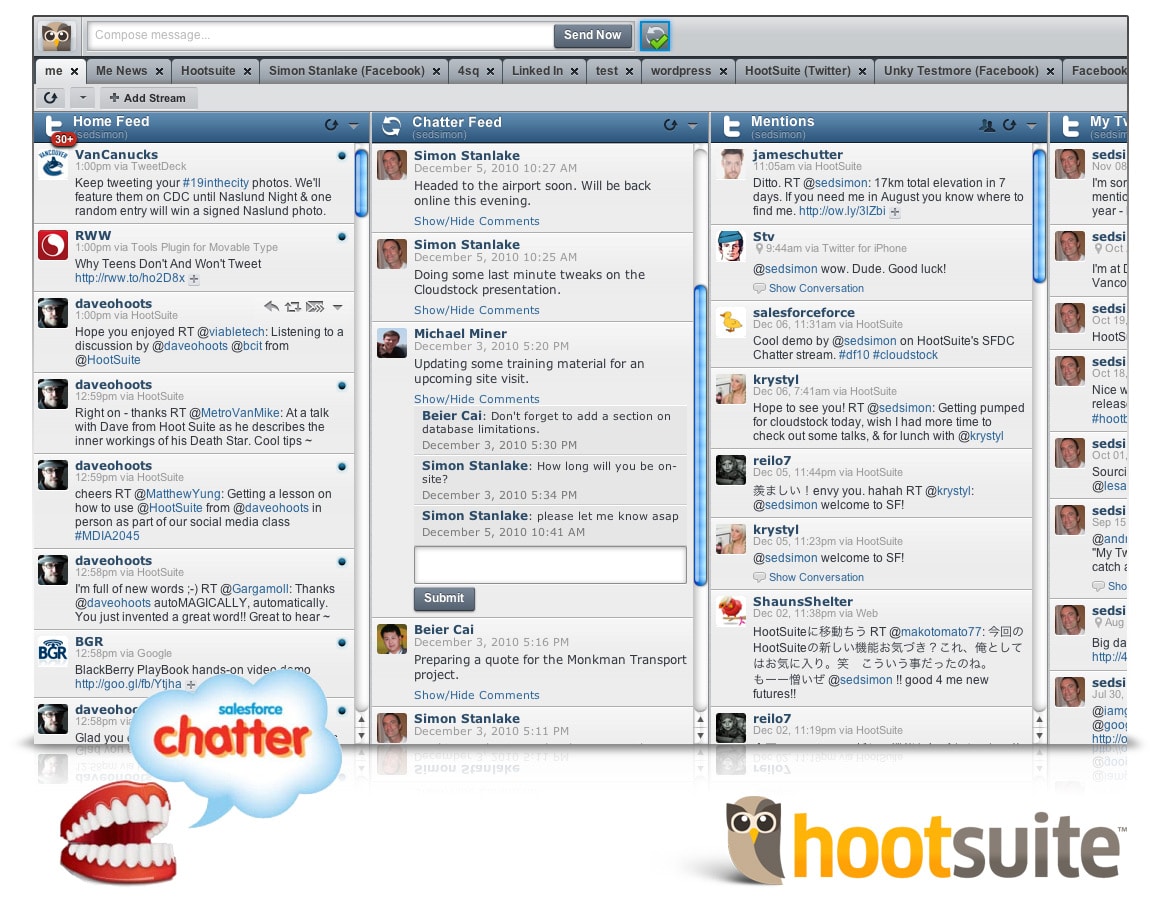 The first apps to be made available will be Salesforce's Chatter and Lead Scoring.
By adding the popular Chatter (enterprise collaboration tool) and Lead Scoring (lead generation and prioritization tool) functionalities into the HootSuite dashboard, sales and marketing teams will have a powerful new way to efficiently collaborate as well as coordinate and prioritize new leads. Plus users can complete these tasks from within the same tool used to monitor social media conversations.
This is a big feat, considering how huge Salesforce in. HootSuite has come far in its short life.
As mentioned above, developers will be interested in the forthcoming HootSuite App Directory that will feature tools that expand the capabilities of the dashboard by integrating apps into streams. Developers should note that, to be considered for early launch, they need to apply for API Access and be sure to keep checking the HootSuite blog and follow @HootSuite_Apps for all the latest developments.