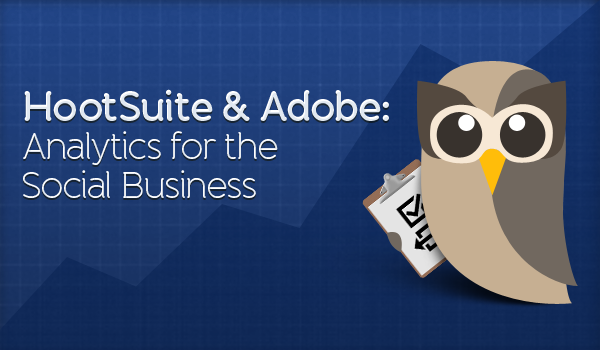 Most experts agree: the return on investment from social media activity cannot be quantified. But this owl at least wants to try.
HootSuite has announced a partnership with Adobe that will see the Vancouver startup enable users to calculate the elusive social media ROI. Leveraging the technology of Adobe Genesis, HootSuite will be able to offer actionable data to business that answer questions such as, "which message types result in the most conversions?" and "which platform is providing the greatest return?"
"Businesses are in dire need of ways to measure social media ROI, and for the first time HootSuite's partnership with Adobe will let them measure full-path ROI," says Ryan Holmes, CEO of HootSuite. "The partnership makes it possible to directly connect social media activity to a business's bottom line, providing marketers with the necessary instrumentation to accurately test, measure, and optimize the impact of their social media strategies."
HootSuite also added push notifications to HootSuite for iPhone and HootSuite for iPad after demand from users. And the startup enhanced its support for Tumblr and Trendspottr as well, including increased analysis capabilities.