Vancouver social media startup HootSuite has announced new tools to allow complete Facebook campaign management within its famous dashboard.
The release includes support for Facebook Groups and Events as well as enhancements to the Pages and Profiles tools. Additionally, customers can now search all public postings on Facebook – a HootSuite exclusive – plus monitor brand mentions. These tools join HootSuite's pre-existing integration with Facebook Insights analytics tool.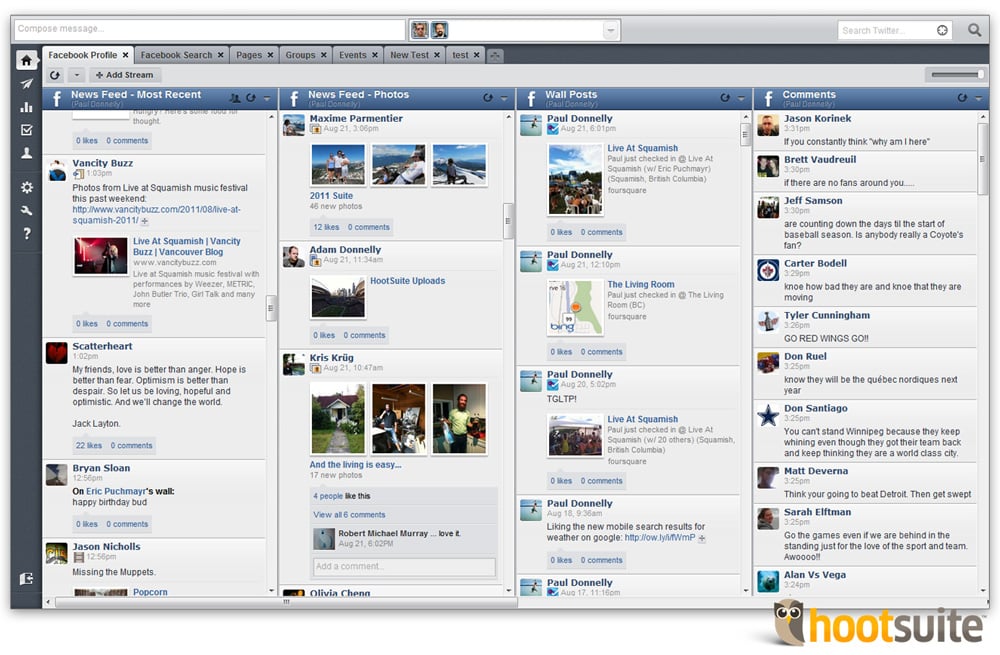 New features include brand monitoring, phot uploading, search streams, geo-targeting, and more.
Beyond Facebook, HootSuite improved overall upgraded, including adding favourites and defaults to the profile picker and revamping the compose box and report library.
"With the widespread adoption of Facebook, companies have a powerful platform for building community, running promotions and engaging with customers," says Ryan Holmes CEO, HootSuite. "But as businesses and organizations use this social network to outreach to customers, the need for strategic, editorial tools became increasingly important. With the new HootSuite features, marketing and communications teams now can efficiently manage the complete project life-cycle alongside other important channels like Twitter and Linkedin."