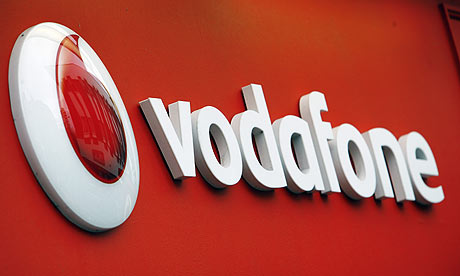 Canada's "big three" wireless incumbents have an answer for everything pertaining to Verizon Communications potential entry into Canada. Or, more accurately, they have an abundance of mud to sling.
With renewed rumblings about a possible Vodafone buyout by Verizon for well over $100 billon, BCE Inc. issued a statement this morning.
"Bell today noted the widespread media speculation about US communications giant Verizon's plan to buy out international partner Vodafone's 45% stake in its wireless business," wrote Bell. "The rumour confirms what the majority of Canadians have been telling the federal government: a company like Verizon with the scale to consider an acquisition of approximately $130 billion dollars does not need any handouts from Ottawa to compete in the Canadian wireless market."
SEE ALSO: Rogers Calls on Feds to Change 'Flawed' Wireless Policy With Three Suggestions
Talks had been going on for months between Verizon and Vodofone, but recently had cooled off. Verizon has been trying to buy Vodofone's 45% stake in Verizon Wireless for years, but the two global telecom giants could never agree on a price. Verizon reportedly was comfortable with something in the $100 billion ballpark while Vodofone wanted closer to $130 billion.
Now talks are back on, and Verizon is apparently taking steps to speed up the process.
The Wall Street Journal reported "Verizon is in discussions with banks about the tens of billions of dollars in loans it would need to complete the deal," and that "a deal could be reached soon." The company would pay for the stake using a mix of stock and cash, "possibly borrowing $50 billion or more to cover the cash component."
Of course if that happens, Canada's big three of Rogers Communications, BCE Inc. and Telus Mobility will continue raising their voices. It's gotten nearly ugly between the three Canadian wireless incumbents and the federal government over the last few months. Constant media advertisements urging Canadians to "stand up for fair competition in Canada," have almost resembled smear campaigns.
RELATED: Telus on Why Verizon Should Not be Given Any Advantages
It all comes down to whether granting Verizon two blocks of prime 700 MHz spectrum will decrease competition and further gouge Canadians in their cell phone bills. The big three are demanding a "fair playing field," as current wireless policy in Canada states that in January's spectrum auctions, Canadian incumbents are only allowed to bid on one block of 700-megahertz airwaves each. A new entrant can bid on two, and that would include Verizon if the company made such an entry.
The issue is of such importance for Canadians because those who have done a bit of research know that the amount of money paid for cell phone services in this country have long ranked among the highest in the world. While rates have been falling, in 2010 it was estimated that Canada was the worst country in the world for most expensive voice and data rates.
The federal government has similarly understood that Canadians don't like this, which was a prime reason for 2008's wireless spectrum auctions meant to introduce more competition for the big three. There the addition of Wind Mobile, Mobilicity and Public Mobile sought to increase competition and lower prices for Canadian consumers. But today 90% of market share is owned by the big three, while Wind and Mobilicity have been in talks with Verizon for potential acquisitions.