Virgin Mobile Canada has collaborated with LiveWire Mobile to launch a new service, providing subscribers with a "convenient way to purchase and download DRM-free full-track music, ringtones, wallpapers, games, and applications."
The new service helps unify and simplify all of Virgin Mobile Canada's download services into a cohesive shopping experience for its customers. Available across compatible mobile devices, Virgin's customers have access anytime and anywhere to personalize their mobile experience with a wide variety of multimedia content from major label artists and leading games and application producers.

The LiveWire Mobile InfuseTM Platform, the core technology powering the integrated storefront service, is a complete end-to-end, multi-content, service delivery platform offering robust, centralized content management and reporting tools and a web service that opens the door to third-party applications. It allows service providers to market personalized content to consumers yielding a seamless and intuitive shopping experience.
"At Virgin Mobile, we're constantly looking for ways to offer our members more choice and entertainment that they can enjoy on their mobile phone," said Robert Blumenthal, the president of Virgin in Canada. "LiveWire Mobile's proven technology platform lets us offer the widest selection of downloads and personalization features to our members – in one integrated and easy-to-use storefront. We're delighted to be working with Livewire for our new storefront and continuing to bring the latest entertainment offers – from wallpapers to DRM-free full track downloads – to all of our members."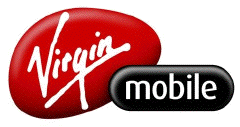 "The integrated storefront service is proven in the marketplace as a valuable offering for service providers wishing to increase ARPU from content sales, drive down operating expenses, and establish themselves as the source for digital content," said Matthew Stecker, president and CEO of LiveWire. "We believe that Virgin Mobile Canada and its customers will benefit from our innovative service, which allows for easy shopping of content including ringtones, DRM-free full tracks and video."
Key features of the LiveWire Mobile integrated storefront service include multi-content recommendations to present the most relevant content to each user for a personalized experience, merchandising tools maximize cross-sell opportunities, on-demand configuration of pricing by individual content, content collection, content provider and artist, and campaign management, including micro-sites, and targeting specific sets of users across multiple devices.