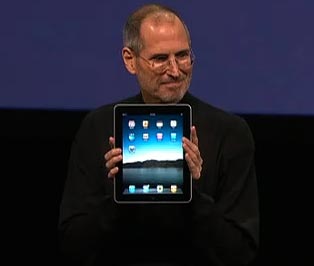 It's been an eventful last couple of weeks for the technology sector. First, Google surprised everybody by gobbling up Motorola. Then, HP made a couple of dramatic announcements to leave the PC business and scrap all its smartphones and tablets. And the big daddy of all tech news came in yesterday when Apple CEO Steve Jobs announced that he's stepping down.
Jobs has been appointed chairman of Apple's board, and continue to be involved. Ever since the news on his resignation broke out, critics have been questioning Apple's future and how Jobs' absence will affect the Cupertino giant. I've been a great admirer of Steve Jobs since the good old Macintosh days. Back then, he had the courage to line up an alternative to Windows and he redefined the smartphone and tablet segments with the iPhone and the iPad respectively.
However, with all due respect, I think Apple will continue to dominate the smartphone and tablets segments in his absence as well.
It's the Legacy
Apple has more cash than the US government. It is the world's most respected company with a strong work ethic. The best part about Apple is that it's a company which keeps challenging itself. It's not just about Steve Jobs but about the Apple top management and investors who've believed in the cause through ups and downs.
Microsoft did its best to crush the Mac platform but the latter not only survived, but it's also emerged as the preferred operating system in the enterprise segment. Time and again, Apple has emerged on top despite several roadblocks and challenges. Having an able man such as Jobs at the helm has helped, but it isn't the only reason behind Apple's monumental success.
I've known a number of Apple employees and each of them always had good things to say about the company.
Consumer Perspective
I believe Apple is a classic example for marketers. Here's a company which understands the consumer perspective way better than its competitors. It designs products which appeal to the masses and isn't afraid to admit its mistakes (Read Antennagate on the iPhone 4).
If you build a great product which nobody wants, it's not a great product after all. On the contrary, if you can read your customer's mind and design a product which they'd like, that's the first step to building a successful product.
Customer Service
I've been an Apple customer since I bought my first Mac more than ten years back. Since then, I've purchased several Apple products including the MacBook, iPhone, iPod and now, the iPad. On every single occasion, I've been mighty impressed with Apple's customer service and their attention to detail. I dearly wish that other companies follow Apple's customer service model and make the world a better place.
Bestsellers
The Apple iPhone is world's bestselling smartphone. The iPad doesn't even have a distant competitor. iPods continue to sell like hot cakes. With so many bestsellers to its credit, there's no way that a company such as Apple will dwindle down in the coming years.
Intellectual Property
Apple recently grabbed a portion of Nortel's IP. The Cupertino giant has a strong IP portfolio which secures most of its products. Even though it's pursuing legal battles over patent infringements, I strongly believe Apple has more than enough gas in the tank to sail through unfavorable business circumstances.
The Future
The iPhone 5 is expected to be launched in October. The iPad 3 may be launched by the end of this year. The new MacBook has received rave reviews. Experts believe that iCloud will define the cloud computing landscape for good. All in all, Apple's future looks 'bright' to say the least.
What do you think about Steve Jobs' resignation? Will it impact Apple's future? Please share your experience by leaving a comment.