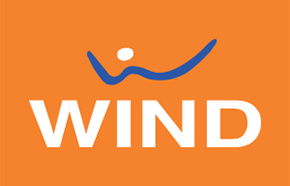 Canada's largest discount wireless carrier is being put up for sale, according to several reports, including one from Canaccord Genuity Canadian research head Dvai Ghose.
VimpelCom has begun the process to sell all of its interest in Wind Mobile, which launched in 2009 following a government-issued spectrum auction in 2008, sources suggest, although the company won't comment.
According to the reports, Anthony Lacavera is interested in bidding. He founded the carrier, but left earlier this year and transferred ownership to VimpelCom. In order to afford the company, Lacavera would partner with Accelero Capital, which is owned by Naguib Sawiris, who in 2011 famously said that Canada has "the most inefficient operators in the world" and completely regretted his decision to do business in Canada's wireless market.
You're probably wondering now, could any of the Big Three—Rogers, Telus, or Bell—acquire Wind? That would obviously be devastating to the country's wireless market, which has been (very) gradually becoming more competitive in recent years thanks to the (slowly) growing startup discount carriers.
Fortunately, that's extremely unlikely. While any of the incumbents are in theory free to bid on Wind, we would be shocked if the acquisition was approved by the government. After all, it was the government who made the existence of Wind possible—and did so with the intention that Wind and its peers would force competition in a sector ruled by an oligopoly.
What's more likely, should Lacavera not succeed in getting his company back, would be foreign ownership. Last year, the federal government removed restrictions on foreign investment in Canadian telcos with small market shares. Mobilicity, Public Mobile, and Wind Mobile all qualify. This means companies from all over the world would be allowed to bid on Wind.