Career Event
Intro Day:
Web Development
Try Our Award-Winning Bootcamp for a Day
Next Session
Saturday August 7th, 2021
2650 NW 5 Ave, Miami, FL
$25.00
What is Intro Day?
BrainStation's Intro Day is an immersive, one-day learning experience, designed to provide individuals interested in tech with the opportunity explore bootcamp learning. Intro Day is split into four groups, each focused on a specific discipline: Data, Design, Development, or Marketing.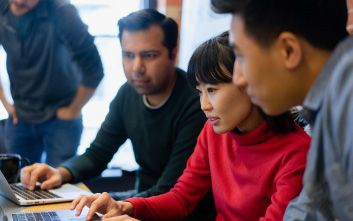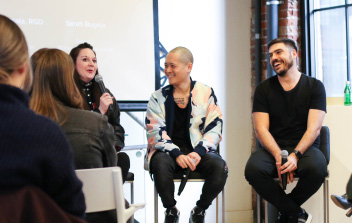 Agenda
9:30 AM

Check-in and Breakfast

10:00 AM

Introduction to BrainStation

10:30 AM

Why Code?

10:35 AM

Coding Session 1

11:45 AM

Industry Partner Panel

12:30 pM

Lunch

1:00 pM

Coding Session 2

2:00 pM

Alumni Panel

3:00 pM

Coding Session 3
Event Speakers
Johanna Mikkola
Vice President, General Manager at BrainStation Miami
Cece Claridge
Educator, Web Development at BrainStation
William Kennedy
DC Solution Analyst at Deloitte
Event Details
Three Hands-On Sessions
One of our educators will lead you through three interactive sessions that mirror the real bootcamp experience at BrainStation. You'll learn coding fundamentals, while getting a feel for our teaching style and curriculum.
KEY SKILLS:

The DOM
Debugging
Functions
Work With an Industry Leader
You will learn from BrainStation's world-class educators who have many years of industry experience working at leading organizations.
Learn Coding Fundamentals
Learn about the core technologies that power the web, and how to think programatically.
Tackle a Hands-On Project
Put what you've learned into practice and begin writing your own code using HTML, CSS, and Javascript.
Connect With Like-Minded Professionals