Program Overview
Prepare for a career as a Web Developer
BrainStation's Web Development course is an immersive, project-based learning experience, designed to transform your skillset and launch a new career as a Web Developer.
The program's curriculum is challenging, comprehensive, and constantly updated, ensuring you are always learning the most in-demand web development skills, techniques, and tools. Led by Educators with experience in the field, you will develop and work on a multi-page web application, in the process building a standout portfolio of completed projects.
By program's end, you will have the skills, experience, and confidence needed to dive into a career in web development.
Get Your Dream Job in Tech
88%
Employed graduates working in-field within 180 days of graduation
Miami's Digital Skills Leader
Wyncode has been named Beacon Council Educator of the Year, an Inc. 5000 Company, an Endeavor Company, South Florida Business Journal Startup of the Year, and more.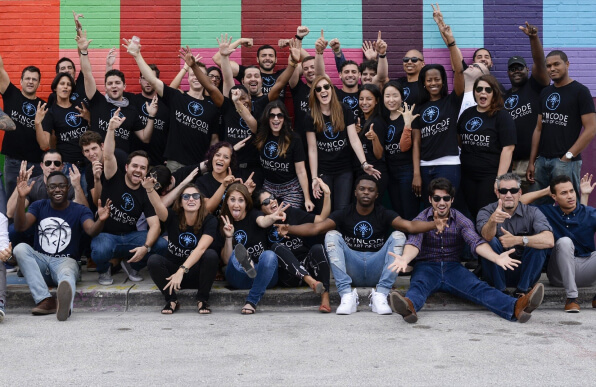 Connect With Our 3,000+ Hiring Companies from Miami and Around the World
Your Student Journey
Your student journey begins with a free admissions challenge, which will teach fundamental web development concepts. As you move through the Web Development course, our team will continue to work with you, providing career guidance and professional development, every step of the way.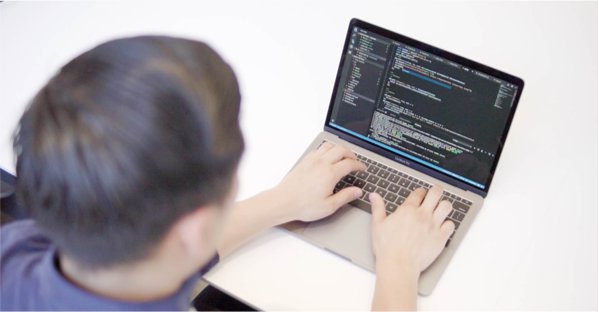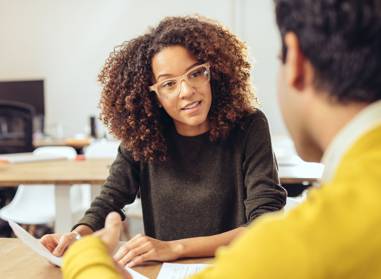 Develop the knowledge needed to get started in web development, and immediately apply new concepts with our free admissions challenge.

HTML and CSS

Learn to write presentation-based languages HTML and CSS, allowing you to add content and define its appearance.

First Web Project

Create your first static web page using your newly developed skills, laying the groundwork for future development.

Enter an engaging learning environment focused on growth and collaboration, facilitated by our expert Instructors and supported by our data-driven learning Portal.

Foundations

Develop a comprehensive understanding of how the web works to better solve complex problems. Deepen your HTML and CSS knowledge to build and style more advanced static web pages, using frameworks such as Flexbox. Establish problem solving practices and logic for understanding advanced programming concepts.

Programming Fundamentals

Improve your programming ability with JavaScript to write and build components. Foundational knowledge of JavaScript and object-oriented programming will enable you to use a variety of frameworks to enhance your work.

Front-end Frameworks

Using React, a JavaScript framework, you will learn to build complex and dynamic web pages and professional-level user interfaces.

Web Servers

Build servers using a modern back-end framework. Learn how to develop custom APIs and serve static websites and files.

Server-Side Programming

Understand Server Side Rendering and Templating Engines, which are used to create empty page templates populated with dynamic data, such as a series of product pages for an eCommerce store.

Databases

Understand core concepts and learn how to manage databases and data on a web server.

Projects

Participate in collaborative projects that follow industry practices and use pair programming, Git, and Jira software. See the project come to life through mockups created by professional UI and UX Designers.

Interested in what a typical day or Capstone Project looks like?
Learn From Industry Leading Guest Speakers
BrainStation students get access to exclusive guest lectures and panel discussion events led by some of the world's leading subject matter experts and professionals.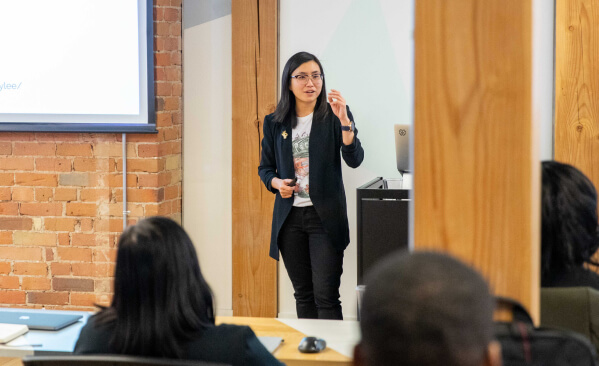 Recent Industry Guests
Clare Carr

VP of Marketing at Chief

Brittany Forsyth

Chief Talent Officer at Shopify

Tehmina Haider

Vice President & Head of Harry's Labs

Win Sakdinan

Head of Business Marketing, North America at Twitter

Shimona Mehta

Head of EMEA at Shopify Plus

Michael Ayeoola

Senior Product Manager at The New York Times

Darren Murph

Head of Remote at GitLab

Samantha Yu

VP, Brand & Integrated Marketing at Refinery29

Sandy Carter

Vice President at AWS

Alexandria Stried

Chief Product Officer at Ellevest

Michael Katchen

Co-founder and CEO at Wealthsimple

Tom Keiser

CEO at Hootsuite

Frank Bach

Lead Product Designer at Headspace

Nicole West

VP, Digital Strategy & Product at Chipotle

Eunjoo Kim

UX Design Lead at Google

Alex Schleifer

Chief Design Officer at Airbnb

Sanyogita Shamsunder

VP of Product Innovation at Verizon

Leanne Gibson

Head of Industry at Facebook

Satish Kanwar

GM & VP of Product at Shopify

Mike Giepert

ECD at Wealthsimple

Fab Dolan

Head of Marketing at Google

Laura Elsener

Senior Data Scientist at Squarespace

Sukhmani Dev

VP of Digital & Cybersecurity Solutions at Mastercard

Sharmeen Browarek Chapp

Vice President of Community at Twitch

Kirstine Stewart

Head, Shaping the Future of Media at World Economic Forum

David Lennie

SVP, Data Science and Engineering at Shopify
Career Services
Preparing you for a Career in Web Development
Your experience at BrainStation will prepare you for your new career, giving you the confidence, knowledge, and experience needed to succeed. Have questions about our career services? with an Advisor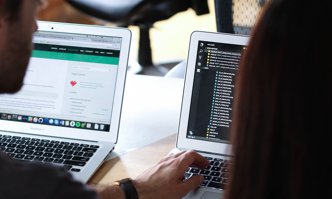 Build Your Portfolio
Build an impressive portfolio of completed projects, showcasing the skills you have developed.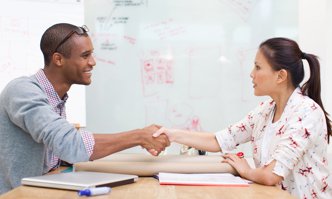 Prepare for Interviews
Get interviewed by a Hiring Manager and a Web Developer, and receive feedback.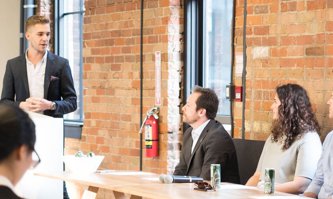 Gain Industry Insights
Build meaningful connections, collaborating virtually with like-minded professionals and industry experts.
Receive Career Path Guidance
Our Student Success Team will work closely with you throughout your student journey, helping you set goals and ensuring you're on track to meet them.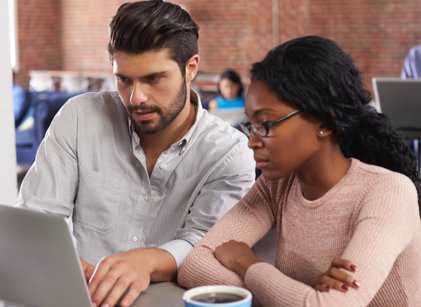 What Past Wyncode Students Say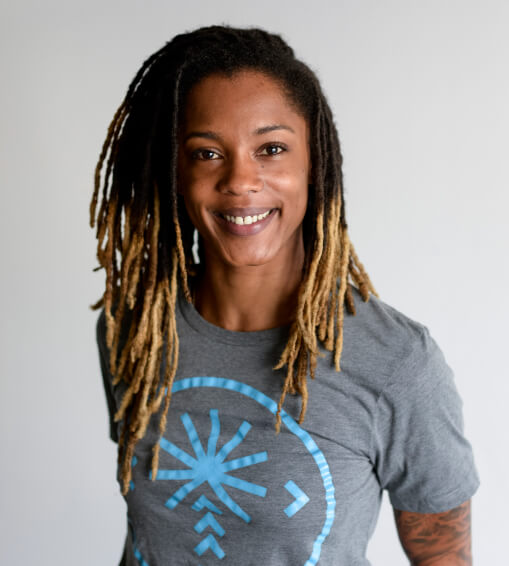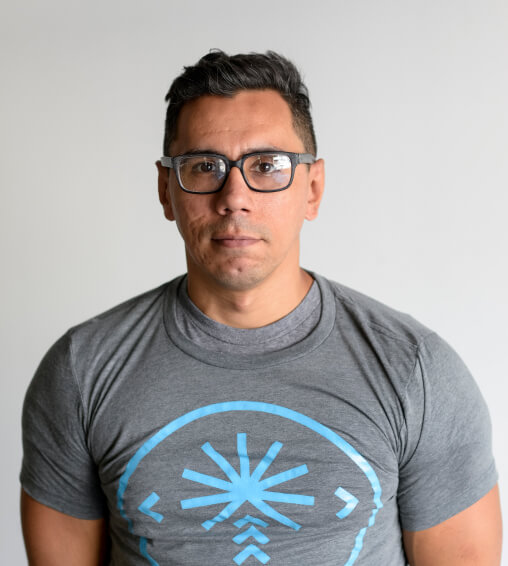 Step Into Your Virtual Classroom
BrainStation's online Web Development Bootcamp provides an unmatched online learning experience, with a world-class learning platform, engaging live classes that emphasize collaboration and feedback, and comprehensive training and development resources.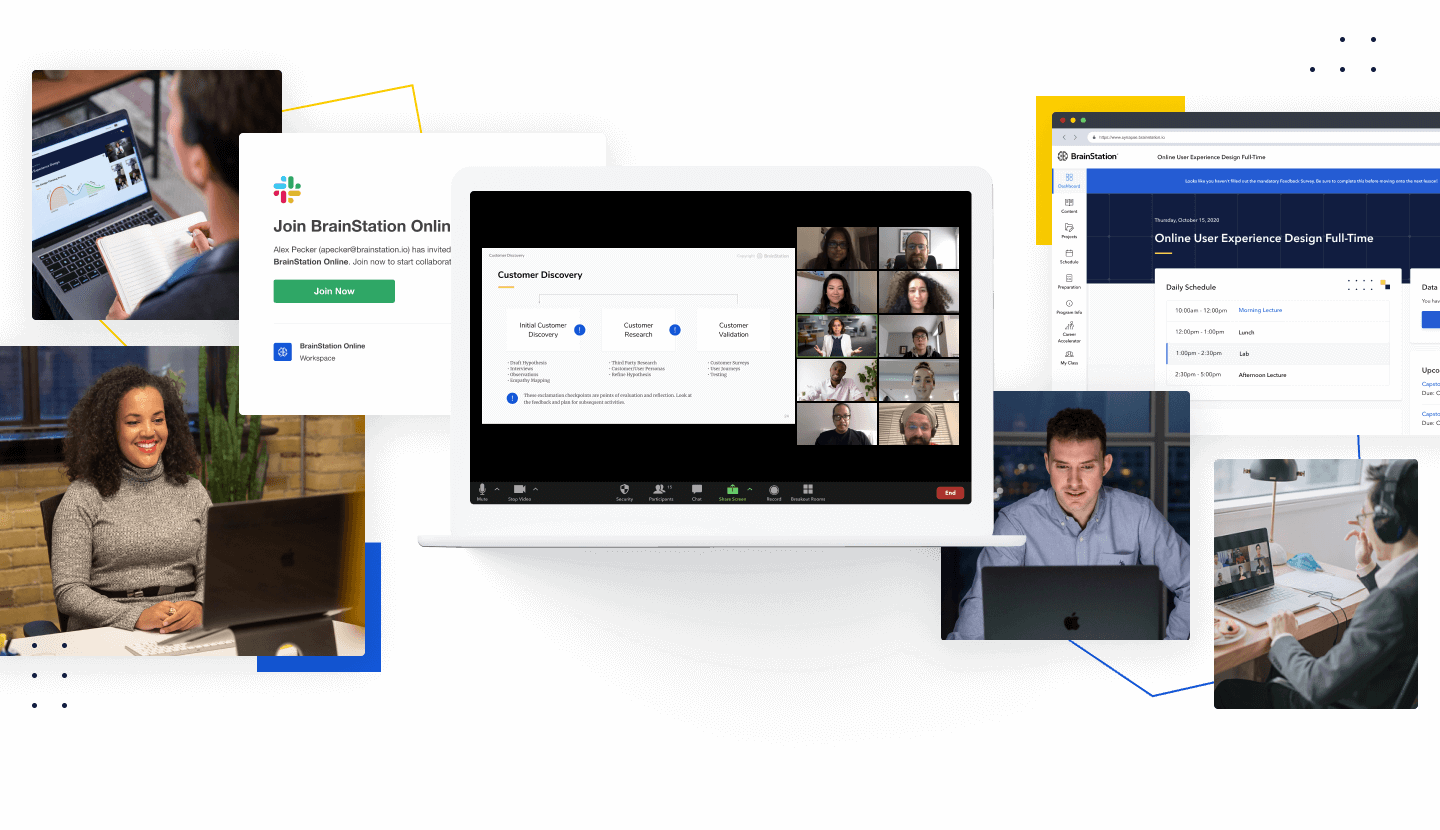 Collaborate Through Interactive Working Sessions
Work together with fellow professionals in your class by splitting out into breakout rooms. This core part of our classroom experience allows you to get to know your classmates better and dive deeper on hands-on projects.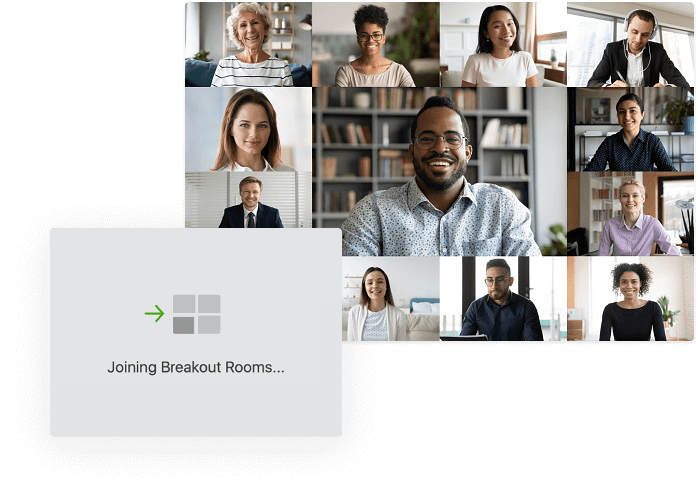 Powered by Our Cutting-Edge Learning Platform
Online Live is powered by BrainStation's state-of-the-art learning management system. Seamlessly attend live lectures, access course content, work on projects, and more from any device.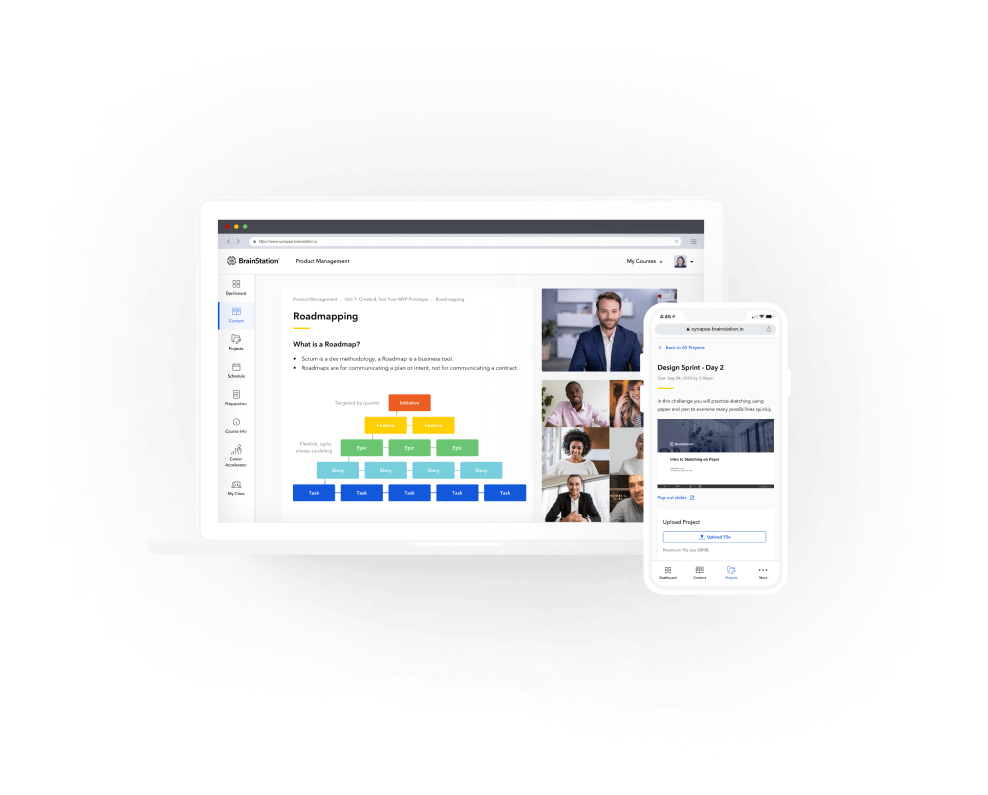 Payment Options
Learn Now, Pay Over Time
BrainStation offers some of the most competitive payment options for digital learning, with a range of flexible plans and scholarship opportunities.
To learn more about your payment options, view our course package.
Choose a payment plan with up to
24
Monthly Installments
Please be advised: all scholarships must be approved and applied prior to enrollment in a BrainStation course or program.
Application Details
How to Apply
BrainStation selects individuals who are committed to earning a career in web development, and who will thrive in a fast-paced, collaborative learning environment.
Speak with a Learning Advisor

Submit an Initial Online Application

Receive an Invitation to an Interview

Complete the Admissions Challenge

Acceptance
Frequently Asked Questions
Is this full-stack development?

BrainStation's Web Development program is designed to give students hands-on experience in full-stack web development.

As one of the world's best online coding bootcamps, the Web Development program is an intensive, project-based learning experience, where students work on real-world web applications and sites, including front-end and back-end development work.

Will I earn a web development diploma from this online coding bootcamp?

Yes, when you complete the Web Development program, you will earn a BrainStation Web Development diploma, which can boost your LinkedIn profile and resume, helping you stand out when applying for jobs in software engineering, full-stack web development, and more.

What payment options do you offer?

BrainStation offers some of the most competitive payment options for an online coding bootcamp, with a range of flexible plans and scholarship opportunities.

These include:

Monthly payment installments

Allowing you to split your tuition into smaller monthly payments.

Employer sponsorship

Get your tuition reimbursed by your employer.

Scholarships

We offer a range of scholarships to make learning full-stack development more accessible.

What kind of backgrounds do people have that take this online coding bootcamp?

Once admitted to BrainStation's Web Development program, you can expect to learn alongside like-minded, ambitious professionals who have taken the step to transform their skills for a new career in full-stack development.

Professional backgrounds vary quite a bit in online coding bootcamps, as demand for full-stack and general development skills has increased across all fields and industries, including finance, marketing, web development, product management, and more.

From an educational point of view, 80 percent of BrainStation students have a post-secondary education, with 20 percent having earned a Master's degree or PhD.

What programming languages do we learn?

Led by Educators with experience in the field, students will use HTML, CSS, JavaScript, React, Node, and more to gain hands-on experience in full-stack development, including building and deploying multi-page web applications, collaborating with other developers, and working with databases. This knowledge is then applied to complete a range of real-world client projects, in multiple sprints, as well as a final portfolio piece that puts new skills to the test.

What is the difference between this and the part-time Web Development certificate course?

BrainStation's Web Development bootcamp is an intensive learning experience designed to transform your skillset and help you launch a new career in development.

By the end of the coding bootcamp, graduates have the skills, experience, and portfolio needed to find a job as a software engineer, full-stack developer, and more.

BrainStation's Web Development course, on the other hand, is a flexible, professional development course offered part-time. Taught by industry experts, the Web Development course is a project-based, hands-on learning experience, allowing you to develop development skills and learn the latest tools and programming languages.

What kind of jobs can this bootcamp get me?

Developers work across many different industries, which means there is a lot of variation in Web Developer job titles. Here are some of the most common development job titles you may encounter during a job search:

Web Developer
Front-End Developer
Back-End Developer
Software Application Developer
Computer Systems Engineer
Database Administrator
Computer Systems Analyst
Software Engineer
Software Quality Assurance (QA) Engineer
Business Intelligence Analyst
Mobile App Developer

What kind of career services do I get?

BrainStation's Career Success Team is dedicated to creating a learning experience that extends far beyond the classroom, providing a framework for success built on insights and input from technical recruiters, career coaches, BrainStation Educators, and alumni.

The team will help you refine your web development portfolio, connect you with industry professionals, prepare for the career search and interview process, and showcase your development work to peers and hiring partners.
Web Development is In-Demand and Growing
1.3m+

developer jobs currently available in the US1

47k+

new jobs in web development created in last two years2

#1

in-demand job title in tech3
Sources: 1) Bureau of Labor Statistics, 2) Bureau of Labor Statistics, 3) Mondo