Career Event
Intro Day:
Digital Marketing
Try Our Award-Winning Bootcamp for a Day
Next Session
Saturday June 11th, 2022
What is Intro Day?
BrainStation's Intro Day is an immersive, one-day learning experience designed to provide individuals interested in pursuing a career in tech the opportunity to explore bootcamp learning. Intro Day features engaging hands-on learning, a chance to hear from BrainStation Alumni, and a Hiring Partner panel.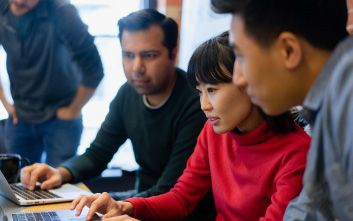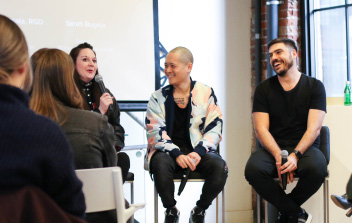 Agenda
10:00 AM

Intro and Welcome to BrainStation

10:30 AM

Alumni Panel

11:15 AM

Digital Marketing Session 1

12:30 PM

Lunch

1:00 PM

Digital Marketing Session 2

2:00 PM

Industry Partner Panel

2:45 PM

Wrap Up
Event Speakers
Bradley Martin
Manager, Global Consumer Marketing at Nike
Lauren Powell
Global Social Intelligence Lead at TikTok
Sandrine Omog
Bilingual Talent Acquisition Partner at Publicis Groupe
Crystal Lam
Search Engine Optimization Specialist at Saatchi & Saatchi
Event Details
Two Hands-On Sessions
One of our educators will lead you through two interactive sessions that mirror the real bootcamp experience at BrainStation. You'll learn digital marketing fundamentals, while getting a feel for our teaching style and curriculum.
KEY SKILLS:

Customer Journey Mapping
Marketing Analytics
Search Engine Marketing
Social Media Marketing
Work With an Industry Leader
You will learn from one of BrainStation's world-class educators, who has years of experience working at leading organizations.
Learn Digital Marketing Fundamentals
Discover how to approach digital marketing, what's involved in creating dynamic marketing campaigns, and how brands measure success.
Tackle a Hands-On Project
Engage in unpacking a digital customer journey for a well-known brand, allowing you to practice what you've learned.
Connect With Like-Minded Professionals