Career Event
Intro Day:
Data Science
Try Our Award-Winning Bootcamp for a Day
Next Session
No upcoming dates scheduled
What is Intro Day?
BrainStation's Intro Day is an immersive, one-day learning experience, designed to provide individuals interested in tech with the opportunity explore bootcamp learning. Intro Day is split into four groups, each focused on a specific discipline: Data, Design, Development, or Marketing.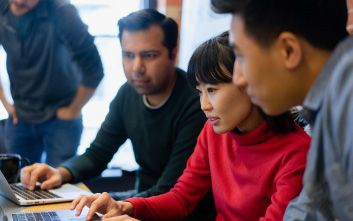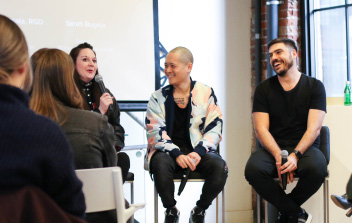 Agenda
9:30 AM

Check-in and Breakfast

10:00 AM

Introduction to BrainStation

10:30 AM

Why Data Science?

10:35 AM

Data Science Session 1

11:45 AM

Industry Partner Panel

12:30 pM

Lunch

1:00 pM

Data Science Session 2

2:00 pM

Alumni Panel

3:00 pM

Data Science Session 3
Event Details
Three Hands-On Sessions
A BrainStation Educator will lead you through three interactive sessions that mirror our data science curriculum. You'll learn data fundamentals, while getting a feel for the BrainStation bootcamp experience.
KEY SKILLS:

Cleaning and Storing Data
Data Analysis
Machine Learning
Data Visualization
Work With an Industry Leader
You will learn from BrainStation's world-class educators who have many years of industry experience working at leading organizations.
Learn Data Fundamentals
Learn fundamental data skills including collecting, analyzing, and visualizing real-world data.
Tackle a Hands-On Project
You'll have the opportunity to analyze a data set, practicing the fundamental data skills you developed throughout the workshop.
Connect With Like-Minded Professionals